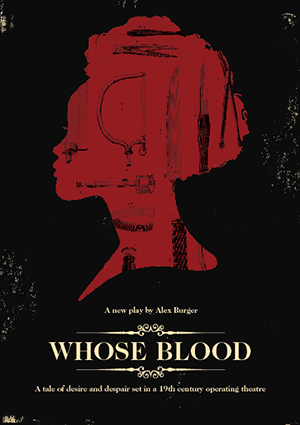 London – Bankcider Productions announces a world premiere of the play Whose Blood by award-winning playwright Alex Burger. Enter an authentic 19th century operating theatre, sit in the halls where thousands went under the knife and few survived.
The year is 1832, and witness the story of one patient brought back to life. One morning an African couple arrives at St. Thomas' Hospital looking for help. A doctor proposes an experimental solution. Soon, the couple find themselves immersed in a world of gin shops, body snatching, and ghosts. How far would you go to save the one you love?
Tickets for this unique event are strictly limited to 12 performances in an intimate setting.
The Old Operating Theatre is nestled in the roof space of an English Baroque Church – as you climb the narrow spiral staircase, travel back to an era when yesterday's surgeons amputated limbs without anaesthesia.
Info: Whose Blood, Old Operating Theatre Museum, 9a Saint Thomas Street, London SE1 9RY | Time: 7pm [6pm / Sat] | www.thegarret.org.uk
Related links