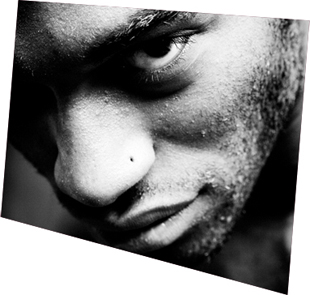 When you enter a cell on the C.S.U. you don't always know what you'll find.
HMP Wandsworth, London, January 2010. 1665 prisoners.
Rising star prison officer Chris Jackson knows nothing is simply black or white. His superiors don't trust him, the prisoners suspect him and his girlfriend is being stalked. But after a sudden promotion, he needs to be even more careful.
Confronted by Paul 'Jenks' Jenkins, an inmate whose fingers reach far beyond the prison walls, the two men begin a fight for survival on opposite sides of an indifferent system which makes a slave of everyone.
Rex Obano's play is an unflinching portrait of prison life on both sides of the bars.
Cast includes: Adetomiwa Edun, Paul Bentall, David Burt, Cornell S. John, Scarlett Alice Johnson, Owen Oakeshott, Beru Tessema, Rob Ostlere
Slaves is at Theatre503 from 26 January to February 20; Tues-Sat 7.45pm (Sat 13 Feb 6.30pm) Sundays 5pm.
Address: Theatre503 at The Latchmere, 503 Battersea Park Road London SW11 3BW
Tickets: Tickets: £14 / £9 conc (Tues Pay What You Can); early bird offer: £2 off for tickets booked before January 25
Box Office: 020 7978 7040
---
Related Links