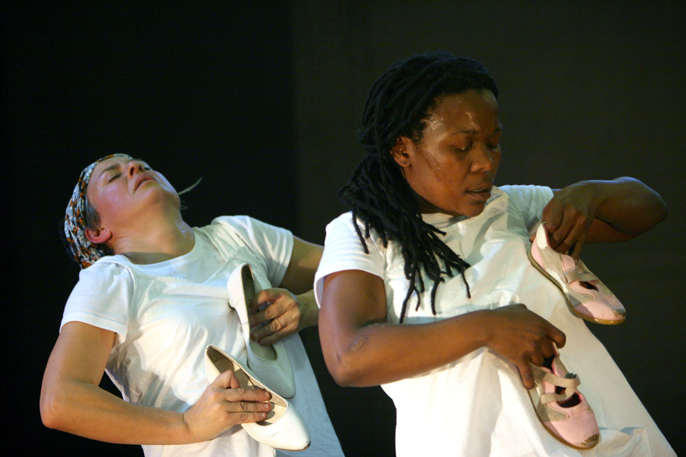 The internationally acclaimed show from one of South Africa's leading physical theatre companies is coming to London.
Aggie and Ernestine are best friends. Playing together in their rural idyll, life couldn't be happier. That is, until their lives are shattered by violence. Aggie and her mother are forced to flee their homeland, leaving behind the rest of their family, and Aggie's dearest friend Ernestine. Travelling from their central- African village, they make their way to the Promised Land: South Africa and its metropolitan hub, Cape Town.
Directed by Mark Fleishman
Created with the Company
Performed by Jennie Reznek and Faniswa Yisa
Set design by Julia Anastasopoulos
Music composed and performed by Neo Muyanga

Every Year, Every Day I am Walking from 24 February to 13 March 2010 on Tues-Sat at 7.45pm.
Address: Oval House Theatre, 52-54 Kennington Oval, London SE11 5SW
Tickets: £12 / £6 concs
Box Office: 020 7582 7680