Urban Theatre Presents In His Hands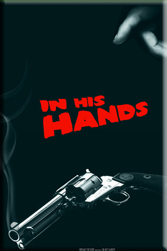 Matthew Xia directs the young cast of Urban Theatre in a Film Noir styled exploration of gun trafficking and the lives it affects.
"Instead of asking who is to blame for the increase in London gun crime, particularly amongst teenagers, we have chosen to look at how the 'gun' ends up in our cities and in the hands of young people."
Urban Theatre was established in 2004 to give a voice and platform to young theatre practitioners who through original and personal work would be able to express their views about their own social, physical and economic environment.
In His Hands' has been made possible by a grant from The National Lottery 'Awards for All' scheme and The Okai Collier Company Limited.
In His Hands is showingon 28 February and 1 March 2009 at 4.00pm & 8.00pm on 28 February & 1 March 2009 at Oxford House, Derbyshire St, Bethnal Green, London E2 6HG ・020 7739 9001 www.oxfordhouse.org.uk. There will be a post show discussion after both matinee performances.
CAST [IN ALPHABETICAL ORDER]
LEON ANCLIFFE, MONIQUE FRANCOIS, SANNCHIA GASTON, DWAYNE HUTCH, CRAIG POWER, SHARLENE RODNEY & NICOLA TAYLOR
Tickets: £5.00  & £3.00 conc on the door or reserved by emailing  URBANTHEATRE@OKAICOLLIER.CO.UK.
For further information contact Simon James Collier on  07947 338 704 or by Email: simon@okaicollier.co.uk