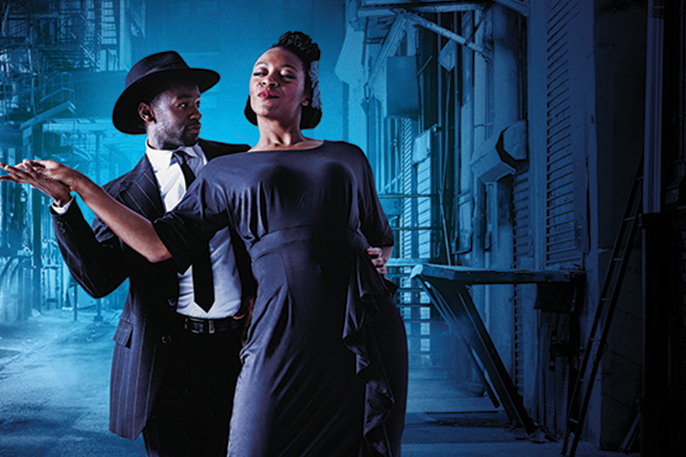 A Royal Exchange Theatre and Talawa Theatre Company co-production
A musical fable of Broadway based on the story and characters of Damon Runyon. Music and lyrics by Frank Loesser. Book by Jo Swerling and Abe Burrows. Directed by Michael Buffong.
For Sky Masterson and Nathan Detroit, every day is an opportunity to hustle, every dispute can be settled with a roll of the dice, and every dime is theirs for the taking. They live by their wits and the skin of their teeth. Lady Luck is on their side – until one night they both take a chance on love… 
In this new production, Frank Loesser's timeless musical is relocated to Harlem during its renaissance, and celebrates the vivacity of that era in black America. It bursts into seductive life with unforgettable songs including LUCK BE A LADY, SIT DOWN YOU'RE ROCKING THE BOAT and the irresistibly infectious title number – which all come together to create the perfect celebratory night out. 
Info: Guys and Dolls is at the Royal Exchange in Manchester from 2 Dec 2017  to 27 Jan 2018 / book tickets