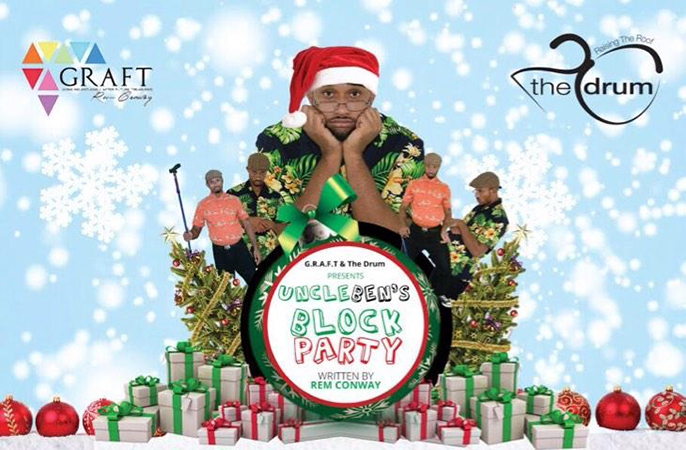 Uncle Ben has always been a bit of a grumpy old man, but a tragic year battling ill health would make anyone a little moody. After an enlightening dream, he's decided it's time to make amends and change his ways for the better.
In this season of goodwill to all mankind, he's getting into the festive mood by opening his home to his very diverse neighbours for a good old fashioned block party. "We ah celebrate everyting, we a celebrate life...health...wealth and most importantly...RUM!"
He's booked the local sound system to supply the music, brought the obligatory party hats, crackers, mistletoe and twinkling lights – all that's needed to complete the merriment is his witty jokes and a few bottles of rum! He's got the best intentions... but will he succeed or fail miserably? Join Uncle Ben, his friends, and some very special guests for an evening of swinging celebrations.
Info: Uncle Ben's Block Party is at The Drum, Birmingham from 18-21 December 2014, 7pm | Book tickets