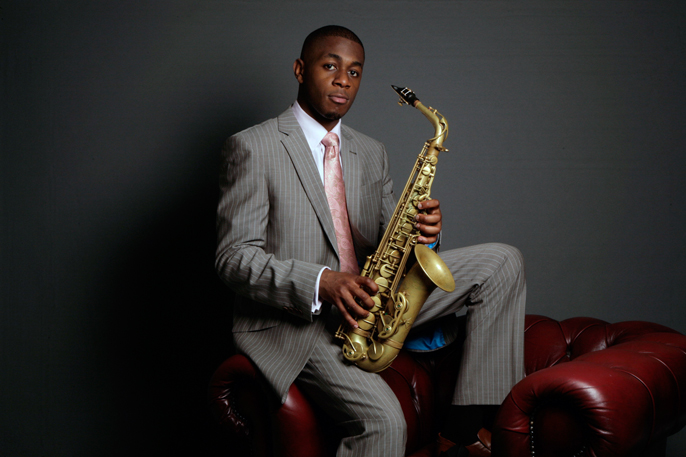 After sell-outshows and rave reviews at The Southbank Centre and Tricycle Theatre, CAFÉ SOCIETY SWING – the true story about the legendary New York nightclub which promoted racial equality and progressive causes, will play a limited season at The Leicester Square Theatre on 21 and 22 December 2013.

US cabaret star Harold Sanditen fronts this swinging show, with classic songs of the period peformed by Paris-based China Moses (daughter of jazz giant Dee Dee Bridgewater), rising jazz star Alexander Stewart and a startling new vocal talent, Cherise Adams-Burnett. From 1938 to 1947 Cafe Society played host to some of the finest musical talent of the 20th century, including Billie Holiday, Lena Horne, Sarah Vaughan, Count Basie and many others. Café Society Swing tells the story of the venue from its idealistic Left-wing beginnings in Depression-era America. It follows its thrilling musical journey through struggles and triumphs, to its eventual demise in the 'Red scare' hysteria of the late 1940s.
The irresistible soundtrack comes from the Cafe Society All Stars, drawn from the cream of UK jazz talent. Musical highlights include representations of performances by Billie Holiday, Big Joe Turner, Lena Horne, Sarah Vaughan, Sister Rosetta Tharpe and Lucienne Boyer. The show was commissioned by the London Jazz Festival in 2011 and ran for a sold-out week at London's Tricycle Theatre in 2012. The original Cafe Society was based in New York's Greenwich Village and later opened a midtown venue. The brainchild of former shoe salesman BarneyJosephson, it was the first racially desegregated club in New York City. Proud of its Left-wing leanings, Cafe Society called itself 'The Wrong Place for the Right People'. An early headliner at the club was Billie Holiday, to whom Barney Josephson presented the classic protest song Strange Fruit – which became her signature song.
Info: Copasetic Productions Present, CAFÉ SOCIETY SWING – A TRUE STORY by Alex Webb | directed by Simon Green
Cast: China Moses, Harold Sanditen, Alexander Stewart and Cherise Adams-Burnett.
Dates: Saturday 21 December and Sunday 22 December 2013
Venue: The Leicester Square Theatre, 6 Leicester Place, London WC2H 7BX
Time: 9.30pm
Tickets: www.leicestersquaretheatre.com