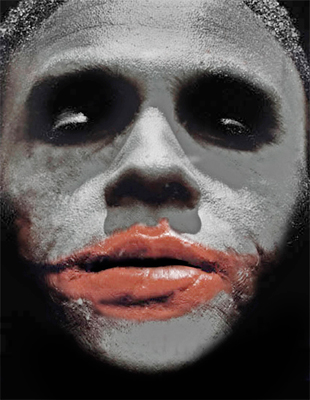 Graham Vick's Birmingham Opera Company will stage Verdi's Othello in a former industrial plant, featuring for the first time in a professional production in the UK a black tenor in the title role.
Ronald Samm sings the role of Othello with Keel Watson as Iago and Stephanie Corley as Desdemona in a new production dealing head on with the issues of identity, assimilation, racism, jealousy, religion and wife-killing; all as ripe for exploration in contemporary Birmingham as they were for Shakespeare in the sixteenth century and Verdi in the nineteenth.
The last time Graham Vick directed Othello was for La Scala, Milan, with Riccardo Muti and Placido Domingo. Returning to Verdi's masterpiece with Birmingham Opera Company could not be in a more contrasting space – Vick will create an Othello for our time, gritty and passionate, and the backdrop of the former industrial plant offers an extraordinary setting for the story. The design is by Samal Blak, one of the finalists for this year's Linbury Prize who will be working with Graham Vick to realise the world of the opera in a Birmingham Opera Company signature 'walkabout' production.
Graham Vick is a major figure in international opera in demand as a director in the world's major opera houses: his productions have been seen at La Scala, Milan; The Metropolitan Opera, New York, Maryinsky Theatre, St Petersburg, Maggio Musicale, Florence and many more. His production of Falstaff opened the newly re-furbished Royal Opera House and between 1992 and 2000 he was Director of Productions at Glyndebourne. He is the founding Artistic Director of Birmingham Opera Company where his pioneering work to reach new audiences has attracted the attention of people and companies world-wide.
The cast for this new production: Ronald Samm as Othello, Keel Watson as Iago, Stephanie Corley as Desdemona, Joseph Guyton as Cassio, Antonia Sotgiu as Emilia, Adrian Dwyer as Roderigo, Robert Winsdale Anderson as Lontano and Byron Jackson as Montano. They are joined by more than local 200 people – drawn from an extraordinary cross-section of different ages, faiths, cultures, education and social backgrounds - who will sing, act and dance in the production alongside the professional team.
Directed by Graham Vick
Conducted by Stephen Barlow
Verdi's Othello will be run on December 5, 7, 9, 12, 14, 17 and 19 at 7.30pm.
Address: Argyle Works, Great Barr Street, Birmingham B9 4EX
(Entrance off Little Barr Street by Halford's)