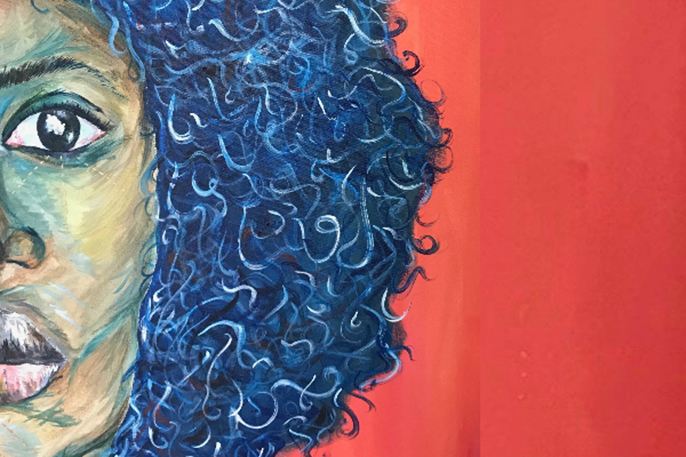 Written by BantuScribe
Directed by Andrea Lungay
Seven young adults are studying at University, with lingering stereotypes hanging over their heads. With the pressure of deadlines and romances in the air they all have decisions to make about their futures. But will they allow the influences of modern day society stop them from taking the right paths?
Down There is a beautiful blend of social commentary and comedy, that tackles three major topics in society - the truth behind stereotypes, the dynamic nature of being human and the exploration of sex and relationships in the youth community.
HiddenViewz is a black-led production company founded by Andrea Lungay, which explores political and social issues through theatre and film. The company was established in order to join the movement in tackling the lack of diversity in the arts and to provide more opportunities for BAME artists. They explore harsh realities that are often overlooked in society in an imaginative ways. Since its founding 3 years ago, HiddenViewz has produced over 6 shows and performed in multiple venues across the nation.
Andrea Lungay is the Founder and Artistic Director of HiddenViewz. She trained at East 15 Acting School on the BA World Performance course. She specialises in producing and directing immersive, political theatre and takes particular interest in dark, satirical comedy. She was drawn to the script in her pursuit of projecting her reality on to the stage and 'Down There' expressed just that.
BantuScribe is a new breakthrough playwright who specialises in black British theatre. She graduated from University of Essex studying History. Finding a passion in exploring repetitive human behaviours, she has chosen to reflect society through her writing. 'Down There' is her debut play, which is a reflection of her and her friends experiences with relationships. She met Andrea through the Black Girls Camping Trip and they connected due to their similar interests and experiences of being young black female creatives and enabling diversity and social change through theatre.
NEED TO KNOW: Down There: In the mind of the Conscious is at the Lion and Unicorn Theatre, Lion and Unicorn Theatre, 42-44 Gaisford St, Kentish Town, London NW5 2ED and is part of the Camden Fringe Festival, 8-9 August 2019, 8.30pm | BOOK TICKETS