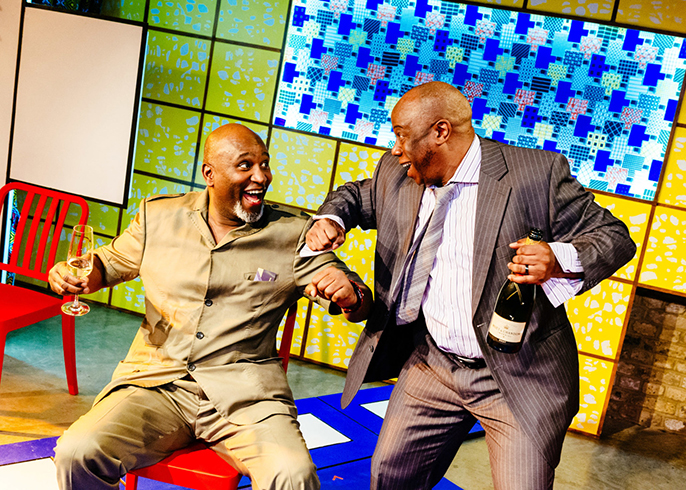 Nigeria: 'The Giant of Africa'. Conservatives rule over the biggest economy on the continent, and one of the largest and youngest populations in the world. What if the people wanted something different? What if they got it?
Following a sold-out run in 2017 (see listing), and ahead of a national tour, Oladipo Agboluaje's smash-hit comedy returns to Arcola for three weeks only.
Read our interview with Oladipoa Agboluaje.
'Packed with killer lines and comic characters' (Exeunt), this new play from the winner of the Alfred Fagon Award for playwriting is a timely satire on the state of populism in our politics.
Patrice Naiambana (read interview) (The Secret Lives of Baba Segi's Wives - read review) returns as the rabble-rousing Greatness Ogholi in Rosamunde Hutt's acclaimed production.
As time runs out to build a coalition, can Greatness win power without losing his integrity? Could this be the beginning of a new Nigeria?
Cast: Marcy Dolapo Oni; Tunde Euba and Patrice Naiambana
Info: New Nigerians is at the Arcola Theatre from 29 Aug to 15 Sept 2018 | book tickets