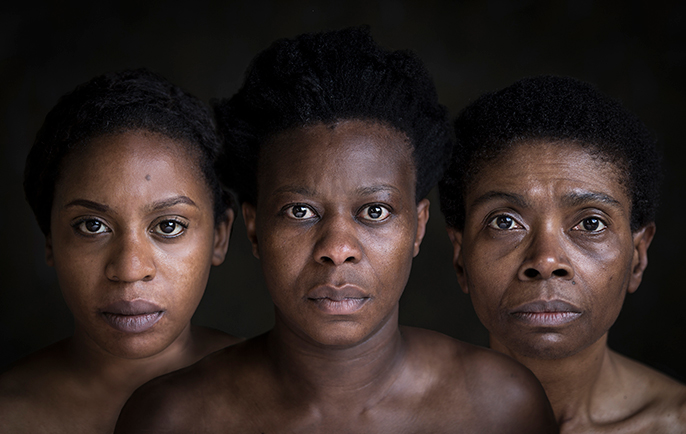 "Even your blonde headed Barbie doll aint got no clit, we aint suppose to have em sis, not really we aint."
A striking new piece of theatre, by Gloria Williams (Camden Resident), inspired by real life events of UK women victims of FGM.
An all black female cast presenting the themes of feminism, female sexuality, human rights, rape, mental health and LGBT.
Cleo, a young woman in London who has been living with Type 3 Female Genital Mutilation since she was seven. After being raped by her husband, she finds the strength to undergo reversal surgery at a fictional African Women's Clinic.
Cleo's family oppose her decision and send her to stay with her Aunty Winnie and friend Eve in an attempt to convince her to accept her circumcision as a 'Gift' from God. They try to force her to love her body and accept her condition as a way to physically differentiate from Imperialist culture.
Eve, a fellow FGM victim with her own internal conflicts, finds herself infatuated with Cleo and attracted to her sexually. Aunt Winnie's failed attempts to push Cleo into submission are further heightened when she discovers an ambiguous moment between the two girls.
Presented by Freedom Tongues & Naiad Productions in association with Sunday Surgery Scripts.
Directed by Lara Genovese
**long listed for the Saroyan Human Rights Prize **
** "Striking use of language and we thought your characters were well rounded and authentic. We also felt that the relationship between Eve and Cleo was gentle and complex and had us riveted! "**