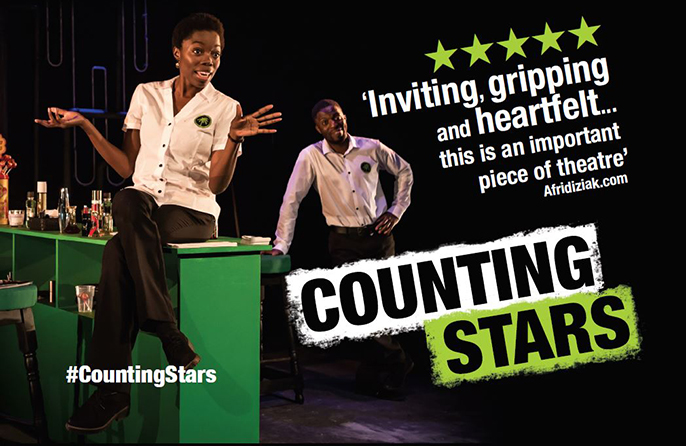 Theatre Royal Stratford East's new season opens with Counting Stars by award-winning playwright and newly appointed Writer in Residence Atiha Sen Gupta. The stage will be transformed into a studio format nightclub installation where you sit on the stage for this funny yet heart-breaking tale directed by Associate Director, Pooja Ghai. Doors will open at 715pm for music and a bar on stage to soak up the atmosphere before the show. The experience will start then. Ghai directs Estella Daniels as Sophie and Lanre Malaolu as Abiodun. The production opens on 1 September with previews from 26 August and runs until 17 September.
Delving into the underworld of a London nightclub, Counting Stars examines the degrading working conditions of some of Britain's most exploited people through the prism of the doomed love story of toilet attendants Abiodun and Sophie, who exist on tips alone.
Counting Stars is a heart-felt and funny portrait of immigrant life.
Info: Counting Stars is at Theatre Royal Stratford East from 26 Aug to 17 Sept | Book tickets