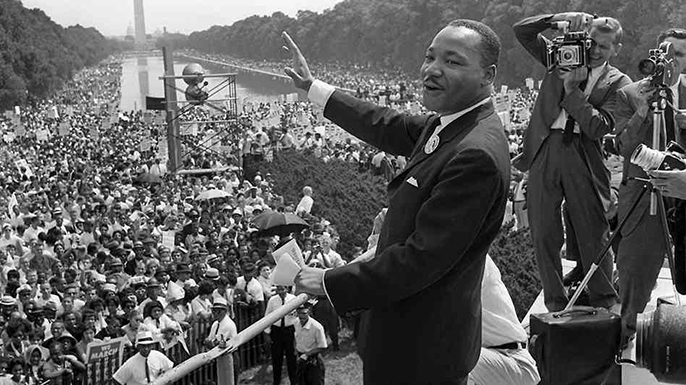 Michael Brandon leads a cast of five in this powerful new drama of race, politics and family set against the Civil Rights Movement in 1960s Indiana
Part of The HopeFull Rep Season at The Hope, Islington (1 – 31 Aug)
By Paul Minx | Directed by Jake Murray
Starring Michael Brandon & Felicity Dean

WORLD PREMIERE
On a back patio in Indiana USA while Martin Luther King and the Civil Rights Movement are in full swing, Andre and Grace, domestic workers for Jake's Midwestern family, want to head South from Indianapolis to join their brothers and sisters in the cause. Jake's daughter, Ivy, is discovering her sexuality while her mother Carol-Anne battles with the loss of her youth. Jake himself will do anything to stay in control, including refusing to let Grace and Andre go. As the long hot summer rolls on, a battle of wills begins: it's never too late to stand up for yourself.
Writer Paul Minx said: "The play tells the story of an African-American man who helped raised me. He was gentle, religious and angry – all at the same time. He wanted to be part of the American civil rights movement but never found the personal courage to march or get involved. He didn't think he was good enough. He was brought down by the 'day-to-day racism' – the constant reminders African-Americans received that they weren't as good as whites.
This is the hardest prejudice to fight and it ate away at his soul. I wrote the play as a testament to him."
The HopeFull Rep Season presents four new plays from four writers with four directors and a cast of fifteen on a journey from 19th Century France to the lives of the old and the young in the modern day.
Info: The Long Road South is at The Hope Theatre, 207 Upper Street, Islington, London N1 1RL 2-31 August 2014 (not 4,5, 7, 10, 11, 13, 15, 17, 18, 20, 22, 25, 26, 28) 7pm 2, 3, 6, 8, 16, 19, 21, 24 August / 9pm 9, 12, 14, 27, 29 30 August 3pm matinee Sat 23 August / book tickets / @HopeFullRep | facebook.com/HopeFullRep