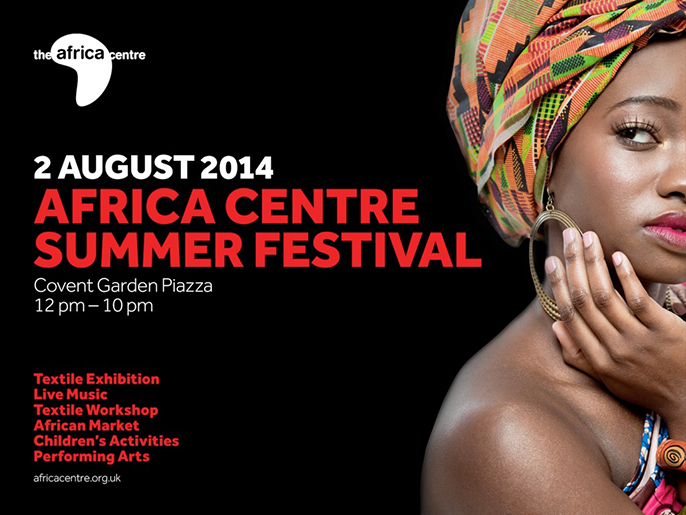 The centrepiece of the festival will be an inspiring programme, curated by Magie Relph of the African Fabric Shop and advised by Chris Spring, Curator of the African Collection at the British Museum, showcasing the rich tapestry of African textiles in all their beauty and diversity which will engage, inspire and fascinate you. Learn how to make your own Africa-inspired textiles at our craft workshops or take home a memento from our African craft stalls in Covent Garden's Piazza.
The day will give you an opportunity to see, touch, hear and taste the best that contemporary Africa has to offer. Feel the energy of Africa through vibrant dance and acrobatic performances. Have fun for all the family with African face and mask painting. Move to the beat of Africa with live music, drummers and DJs. Savour the flavour of Africa with authentic cuisine.
Join us in celebrating the vibrancy, creativity and sheer joy of contemporary fabrics from all over Africa.
Info: The 2nd Annual Africa Centre Summer Festival takes place on August 2, 2014 from 12 noon – 10 pm in the East and West Piazzas of Covent Garden, London WC2E 8RF | Free admission | More information
Related links
2013 Africa Centre Summer Festival