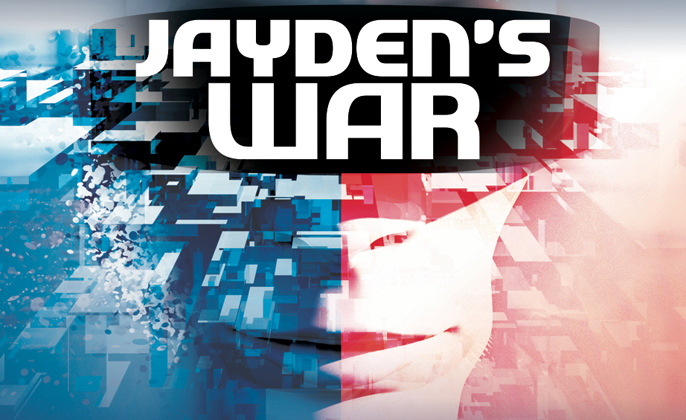 The 5 million unemployed youth of 2025, see war as the only way forward.
Y&T Rep Company showcases London's best undiscovered talent with brilliant, current, insightful and inspirational writing and directing. This summer Y&T Rep Company present their latest production JAYDEN'S WAR. Arriving at Oxford House Theatre on the 10th August, don't miss this emotionally charged play that explores the right to freedom.
During the riots of 2011 Jae Williams was arrested for stealing a pair of trainers and left behind his two year old son Jayden. 14 years later Jayden, just like his father, wants change. It's now 2025, there are 5 million unemployed and society is split into two sections, unemployed youths in The Hollow and the higher intelligence above ground. The world is a more dismal place and more segregated than ever.
"He had two jobs, two, still trying to pay off
the loan he had taken out for Uni. There he was at 29 still trying to pay off his education"

In 2025 London's streets are littered with youths, many with PhDs and all with no job, no money and no hope of a better life. The government wants a solution. Pushing youths into volunteering programmes to keep them off the streets hasn't worked. But, was this ever going to be a solution? So then came The Clearing; when the government cleared the scum and put them into a purpose built underground city.
Only people of the highest intelligence are picked to live above ground where their every move is watched over by androids. Whilst the others are put in The Hollow the underground society where people are put to work like slaves and forgotten about with no chance of escape.
Poverty has spread but this hasn't stopped the progress of technology. Mobile phones and tablets are replaced by Google glasses and IT scrolls. These are prototypes in development as we speak.
Riots have been a part of London's history since 1189 with the most recent being 2011. Y&T Rep Company have worked in partnership with the London Metropolitan Archives on this Heritage Lottery Fund Young Roots project to explore the history of gangs and riots in London. History moves on but the reasons we riot have not changed: money, education, oppression, recession.
"Money gives you choice, but if you have none, what do you have? This is not the life
I want. I long for freedom. I long for choice. I long for the right to have a decision."
Directors note Y&T Rep Company aims at producing innovative plays that challenge its audience and raise awareness about the issues faced by young people. Suzann McLean.
Info: Jayden's War will be at Oxford House Theatre, Derbyshire Street, Bethnal Green E2 6HG on August 10 / 16 / 17 / 23 / 24 / 30 / 31 at 7:30pm / book tickets