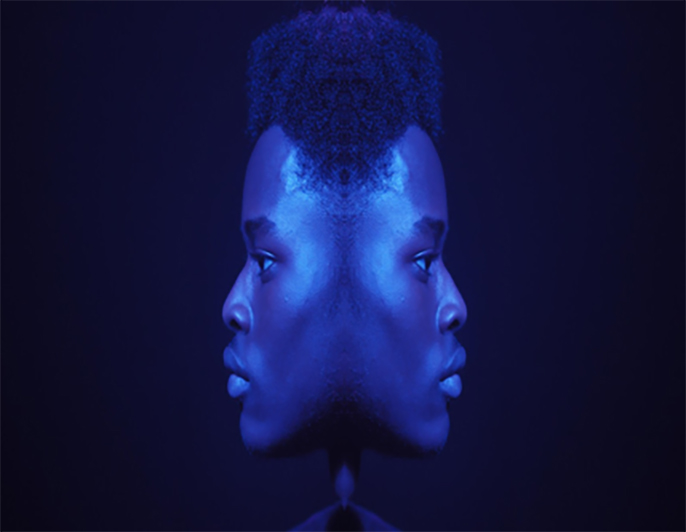 Let's plug in to the global nervous system and harness the co-evolution of humans and technology.

We must all connect to the network and keep, keep, keep, clicking to optimise our experience.
In progress we trust.
The future is here.
We are in it.
WOW. Everything is amazing.
In the not too distant future the divide between the virtual and the real is imperceptible. Sounds Like Chaos' latest production WOW EVERYTHING IS AMAZING is a sci-fi hallucinatory madness, set in the new church of the future; a sermon in praise of the internet and an investigation of what lies ahead in our ever expanding digital world. Through an original score spanning rap, gospel to hip-hop to create a religious contemporary feel, combined with ambitious film, Sounds Like Chaos return with the explosive and timely questions: does technology shape us or do we shape it? What is the digital future, who holds the power to shape it and who does it ultimately serve? The show brings together a digital anthropologist, digital artists and digital native performers from diverse backgrounds to co-create a unique mix of voices and forms on this pertinent investigation. Wow Everything is Amazing opens at BAC on Thu 4 April as part of Homegrown Festival: Occupy and will go on to the Albany in April and to New Diorama in London, Manchester's Home and Bristol's Tobacco Factory in June.
In the current digital age of relentless and unchecked technological progress WOW EVERYTHING IS AMAZING is a necessary exposè. The show probes into darker issues around racial bias with challenging theatrical style from the perspective of young voices. It looks at algorithms and power and control in juxtaposition with a once utopian vision of the digital future that felt open-ended and up for our invention: a source of collaboration, autonomy and self representation. Lending from the form of a sermon mirrors the faith we have in digital technology. Large parts of the stage will be immersed in projection, through translucent scrims that performers can move through and behind, creating a sense of the audience being within a virtual world.