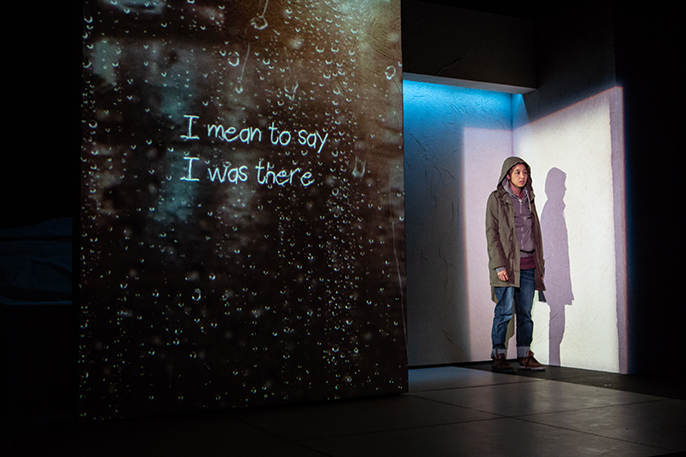 "It's not always children's stories that happen to children."
When the men come to drive her away, Youmna cuts off Nour's hair. And so begins one girl's journey. By bus, by lorry, into the sound of gun-shots, through adolescence and across borders. All she can take with her is a little box and her memories of Youmna, the woman who raised her.
Going Through is a bold visually thrilling production about the journeys child migrants take and the loved ones they leave behind. Playing at the Bush Theatre for 2 more weeks only, grab your tickets for this tender and life-affirming show, brought to you by the team behind the Olivier nominated Misty.
"This gently uplifting play about child migration – performed in English and beautifully signed – delights in language" ★★★★
Guardian
"A delicate and moving coming-of-age story"
★★★★
Time Out
"An intricately woven and affectingly performed story about the pain of forced relocation and separation" ★★★★
The Stage