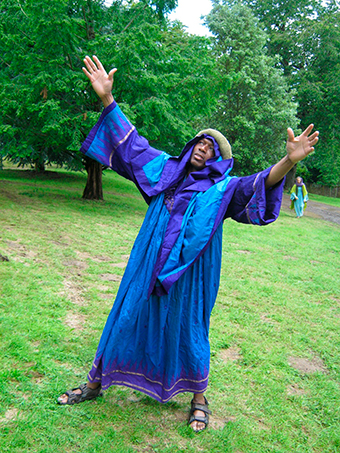 The Mayor of London has said 'The Passion of Jesus offers an opportunity for Londoners to see the events of Good Friday re-enacted in one of our city's most iconic locations.
Attracting an audience of thousands, of all faiths and no organised faith, the Passion of Jesus provides a unique insight into Holy Week and demonstrates that London is open to people of all religions and backgrounds.'
David Olawale Ayinde will be one of the actors that will be performing in "The Passion of Jesus Christ". He is a talented actor.
Last year, he played the roles of "BALTHAZAR" and "THADDAEUS" with such consistency, commitment, and enthusiasm. He trained at Rose Bruford Theatre College, and works in Film, TV, Theatre, and Commercials.
He will be reprising his role as "THADDAEUS" in the passion of Christ.