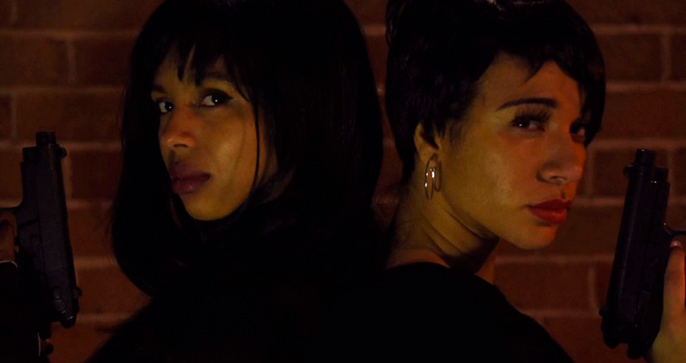 British-born writer, director and actor Chukwudi Onwere, a true chameleon, has penned an exciting, innovative London-thriller stage production, Hit Chicks.
Hit Chicks takes you on a journey through a web of love, sibling rivalry and criminality, in a cast of four, with two leading black British emerging talents, Ariete Santos and Paige Cowan-Hall.
Onwere's multi-layered play recently had a snippet version of Hit Chicks, which he directed, part of the NEXT-UP Diversity Showcase, produced by Kandace Caine and Elizabeth Alabi, performed at the Raindance Film Studio, London.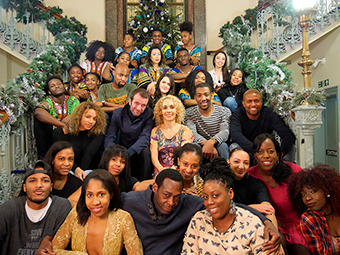 Chukwudi has had numerous credits for both stage and screen, playing the paramount role of Shakespeare's Othello, recently performed at the WAC Arts Celebrity Gala in December 2016 alongside Simon Callow, Don Warrington (read our interview), Martina Laird (read our interview), Ann Mitchell and Vanessa Redgrave, and also acted in the Sky Drama hit, TV Footballers, playing the role of Ash in Season 2 Episode 2 & 3, which was nominated for the Screen Nation Digital-is Media Awards last December.
Info: Hit Chicks will run at The London Theatre - New Cross from 18th to 23rd April 2017 / book tickets