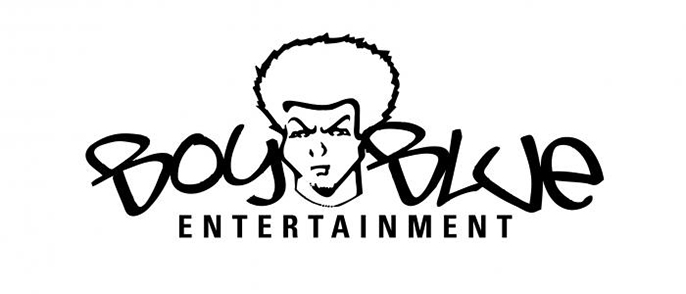 Theatre Royal Stratford East is proud to announce the return of Boy Blue Ent with Legacy, a new showcase of handpicked dance pieces exploring some of Blue Boy Ent's most original work of the last fourteen years.
Curated by Kenrick 'H2O' Sandy and Michael 'Mikey J' Asante, the show will feature work from eleven of the UK's pre-eminent hip hop dancers, including Kenrick 'H2O' Sandy, with guest performances from The Blue Print and Michael 'Mikey J' Asante / The Bluez. The show will run from Wednesday 15 – Saturday 18 April 2015 for a strictly limited run of five performances.
Founded in East London by choreographer Kenrick 'H2O' Sandy and composer Michael 'Mikey J' Asante, Boy Blue Ent joined forces with Theatre Royal Stratford East in 2006 to present the critically-acclaimed hip-hop dance show Pied Piper. Following a sell-out run at Theatre Royal Stratford East, the show won an Olivier Award for Outstanding Achievement in an Affiliate Theatre before transferring to the Barbican and embarking on a national tour.
Known for their boundless creative energy, Boy Blue deliver thrilling and raw dance sequences and are proud to be home to some of the UK's most sought-after hip-hop artists. Most recently the company presented The Five & The Prophecy Of Prana, an action-packed hip-hop/manga/martial arts adventure as part of the Dance Touring Partnership UK tour to twelve cities over a period of six weeks with twenty-eight performances in 2014 before being presented at The Barbican.
Kerry Michael Artistic Director of Theatre Royal Stratford East said: "We're immensely proud to have Boy Blue back at Theatre Royal Stratford East once again with this bold retrospective that will feature an exciting range of work from Boy Blue's fourteen year history. It's sure to be a great night out for both loyal Boy Blue fans and those seeing their work for the first time."
CREATIVE TEAM:
Original Music: Michael 'Mikey J' Asante
Main Choreographer: Kenrick 'H20' Sandy
Choreography Contribution: full cast


PERFORMERS:
Kenrick 'H20' Sandy
Theo 'Godson' Oloyade
Duane Kitaka
Ricardo Da Silva
Jordan Franklin
Nathaniel 'Sweet Boy' Impraim-Jones
Vicky 'Skytilz' Mantey
Gemma Hoddy
Yolanda Newsome
Eloise Sheldon
Kloe Dean
GUEST PERFORMERS:
The Blue Print & Michael 'Mikey J' Asante
The Bluez
Info: Boy Blue Ent: Legacy is at Theatre Royal Stratford Eat from 15-18 April 2015 | Book tickets
Related links
The Five and the Prophecy - review
Pied Piper - a hip hop dance revolution