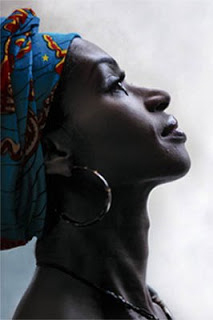 A small mining town deep in the Democratic Republic of Congo.
In Mama Nadi's bar her rules apply. No arguments, no politics, no guns.
When two new girls tainted with the stigma of their recent past arrive, Mama is forced to reassess her business priorities and personal loyalties. As tales of local atrocities spread and tensions between rebels and government militia rise, the realities of life in civil war provide the ultimate test of the human spirit.
Lynn Nottage's other plays include Intimate Apparel and Fabulation. The latter was seen at the Tricycle Theatre in 2006 directed by Indhu Rubasingham, whose other recent credits include Afghanistan: The Great Game, Detaining Justice (Tricycle), Free Outgoing (Royal Court) and Yellowman (Hamsptead Theatre/Liverpool Everyman).
The cast includes Jenny Jules–Big White Fog, The Homecoming (Almeida), Death and the King's Horseman (National Theatre)–and Lucian Msamati–ID (Almeida), Pericles (RSC), No. 1 Ladies Detective Agency (BBC/HBO) and Death and the King's Horseman (National Theatre).
Info: Ruined is at the Almeida Theatre from 15 April to 5 June, 2010 | Time: 7.30pm | Address: Almeida Theatre, Almeida Street Islington London N1 1TA. | Phone: 020 7359 4404