The Curious Incident of the Dog in the Night-Time
Gielgud Theatre
Published:

Thursday, September 15, 2016 11:13 AM

| Review by: Lloyd Lewis-Hayter |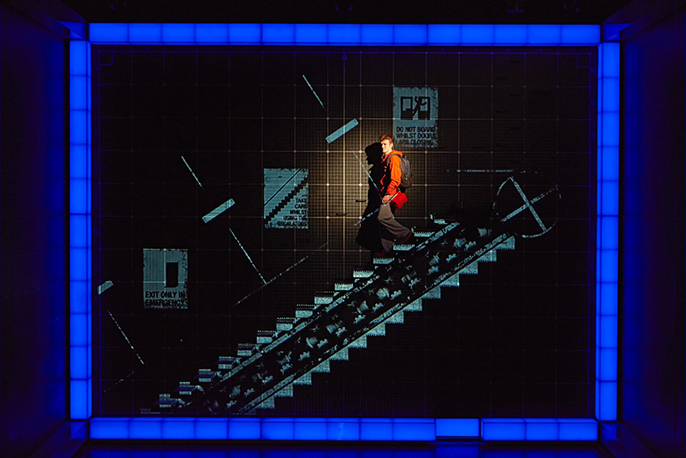 Joseph Ayre gives a perfect portrayal of 15-year-old Christopher.


Stepping in to its fifth year of production, The Curious Incident of the Dog in the Night-Time has continued to enjoy fantastic success over the years. Winning seven Olivier Awards in 2013 including Best New Play, the much loved National Theatre production then made the journey across the pond to enjoy a great reception on Broadway, bagging itself five Tony awards in the process.
Saying farewell to the cast that won the play many of those awards, a brand new bunch of actors now take on the characters of Mark Haddon's best selling novel to life. In an incredibly impressive debut professional theatre performance, East 15 graduate Joseph Ayre gives a perfect portrayal of 15-year-old Christopher Boone.
A character that many in the audience will remember fondly if they have read the book, Christopher is someone you easily warm to. After a dramatic first scene finding his neighbour's dog murdered with a pitch fork, as any true fan of Sherlock Holmes would, Christopher embarks on an investigation to find the culprit.
As we follow him on his search for the truth, we witness how difficult maneuvering through everyday life can be for someone living with Asperger syndrome, as well as getting a refreshing insight in to just how exciting and inspiring things most of us take for granted can truly be.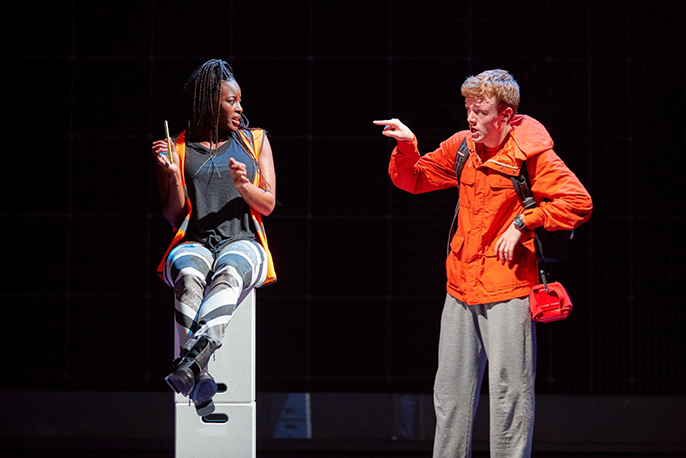 Reminiscent of the book, the stage is made up of grids which allows Christopher to write out his sums and draw his diagrams in full view of the audience as he simultaneously prepares to take his Math A Level three years early, and solve the case of the murdered dog.
Narrated throughout by Christopher's school teacher with childlike miniature set props and costumes reminiscent of children's TV shows, the play is able to tap into our memories of childhood innocence with ease, and quickly follow with sharp comments on human behaviour and relationships. It's a formula, which has been touching audiences for the past five years and will surely continue to go on doing so for much longer.
Info: The Curious Incident of the Dog in the Night-Time Gielgud Theatre and taking bookings until Feb 2017 | Visit the official website