Expensive Sh*t- review
Southbank Centre
Part of the Africa Utopia Festival
Published:

Tuesday, September 6, 2016 4:53 PM

| Review by:

Uchenna Izundu

|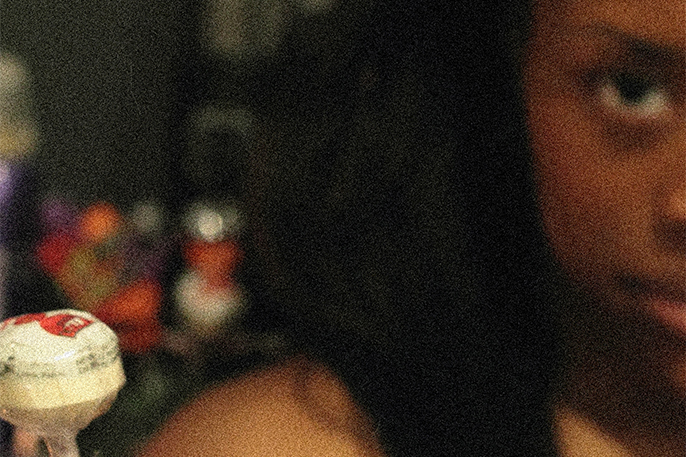 As a tightly knit group that sparks off each other, the actress' performances are strong"
Hot off a successful run at the Edinburgh Festival Fringe and with accolades to boot, playwright Adura Onashile menacingly inverses the sisterhood club with Expensive Sh*t (see listing).
Linking the sultry Shrine club in Lagos where women dancers hope their nyash moves lead to freedom during the 80s with another in present day Glasgow where female revellers drink, puke, and pull, the message is clear: this is a man's world and you are for watching.
Onashile has intertwined the developing and developed world where a growing feminism movement suggests women are free. But this is a straitjacketed impossibility. The aspiring dancers, earnestly practicing in The Shrine toilets, are subjected to working for Fela Kuti, the Afrobeat pioneer whose vision of his home Kalakuta as a sanctuary for the dispossessed is anything but. A notch up on the totem pole is on the cards if their name is on the rota to sleep with him for the night.
Tolu, the club toilet attendant, is the protagonist with some dark comedic lines: "I have a degree in shitology." She champions female liberalisation as a dancer in the Shrine, but her views force her to flee to Glasgow where her role of handing out lollipops and softer tissue paper render her strangely invisible but omnipresent. She is a comforter for those who are unsure if their cleavage is not right and a makeup artist for those trying to nail the pout. All of these extra services should extol tips, but the clubbers are dismissive and derogatory. And that pushes her to the dark side of spiked drinks.
As a tightly knit group that sparks off each other, the actress' performances are strong - although the Nigerian accent is dodgy, apart from Diana Yekinni. Designer Karen Tennent's graffitied set of revolving club toilet doors ensures the audience is the voyeurs of these women trying to escape hum drum for something that is actually more sinister.