The Etienne Sisters - review
Theatre Royal Stratford East
Published:

Tuesday, September 22, 2015 8:09 AM

| Review by: Gillian Fisher |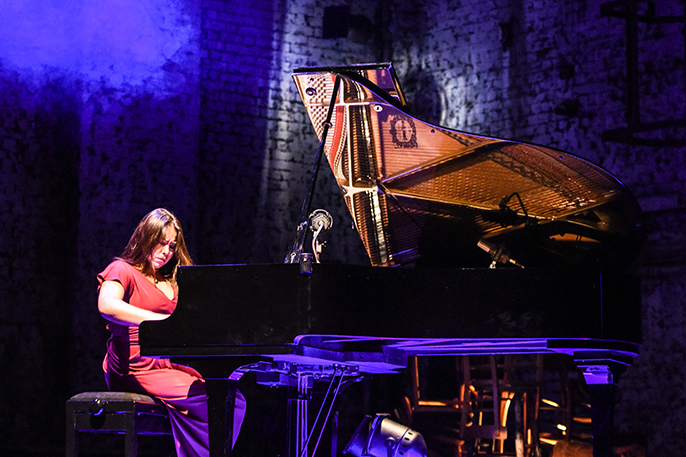 The Etienne Sisters is a dynamic and visceral production which admirably explores the significance of blood in the current generation.
Ché Walker's (read interview) new play is a sophic exposition of 21st century families and the endurance of sibling rivalry. Like most family disputes, this tale begins with a funeral. As Tree and Ree pay their last respects to their mother, they spy an unexpected guest at the graveside. Bo, their rebellious half-sister unseen for half a decade and not on the guest list. Known for her caustic sting and outstaying her welcome, Tree refers to Bo as 'the Jellyfish.' Bitter grudges, divided loyalties and dark secrets all come to the fore in this sisterly saga. Framed as a jazz recital, the Etienne Sisters take to the stage to descant that family ain't all it's cracked up to be.
This three hander combines music, drama and digital media to create a vigorously emotional show. In an age of blended families, relations can easily become ranked, falling into categories of authenticity. This is certainly how Tree, played by Nina Toussaint-White sees things. Whilst she and Ree share both parents, Bo has a different mother, diluting the familial tie. Toussaint-White plays the commanding sister with a sense of grim resolve and inherent frustration. Ree on the other hand finds comfort in her estranged sibling's presence. Jennifer Saayeng plays the more sensitive Etienne, wanting nothing more than to play happy families. Yet beneath her naïve façade this sister has inner strength and insight. A particularly funny scene involves Bo manipulating Ree like plasticine into a sisterly embrace, giving her no choice but to demonstrate her affection. Allowing Bo back into the family somehow creates a unity between the three young women. Nostalgic reminisces about their childhoods and girlish pranks. But there is a certain tension, a pervasive distrust which heralds eminent disaster.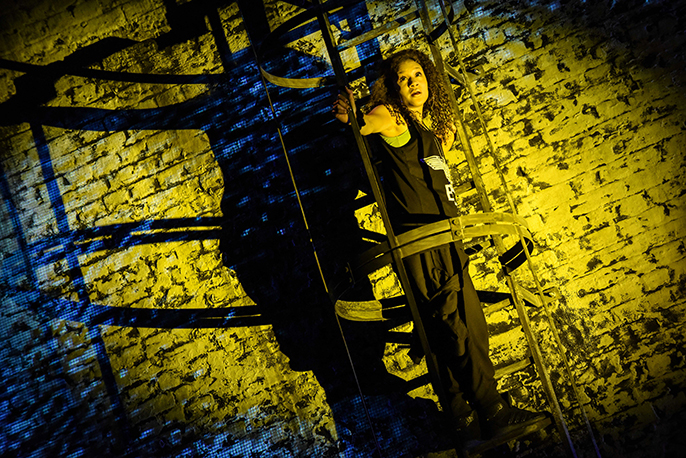 Walker himself directs the show with a strong emphasis upon naturalistic performance. The production has an earthy and ingenuous quality which makes the characters all the more relatable. The soulful musical numbers flow naturally within the script, narrating and enhancing the proceedings. This is a huge achievement as so often in musical productions, there is an artificiality to the impromptu melodies. The vocal talents of the cast are first rate. Written by Anoushka Lucas, the score is a blend of Jazz, Soul and Motown, emotive and resonant which the three artists perform with incredible skill. Bo played by Allyson Ava-Brown sings her heart out with kinetic energy, every part of her bristles down to her bobbing topknot. As the archetypal black sheep, Ava-Brown gives a defiant yet moving performance.
The script is lyrical and written in urban dialect. In a series of monologues and effusive dialogues the actors express themselves with quick, witty phraseology and modern metaphors. This is in in-keeping with the character's London background and makes their exchanges heartfelt. Walker's tendency to infuse the slang laden script with more Latinate lexis is a bold move intended to bridge the gap between modern and conventional culture. At times this can be slightly jarring. The set designed by Ti Green is fantastically stripped back which enables a firm focus upon the players. Amidst the stacks of disused chairs and exposed brick backdrop stands a concert piano, enhancing the underground jazz club vibe.
The Etienne Sisters is a dynamic and visceral production which admirably explores the significance of blood in the current generation. The inclusion of video projection by Louis Prince and artful lighting by Arnim Freiss give a cinematic tone to the proceedings. As the three sisters confront their pasts, they poignantly change their futures.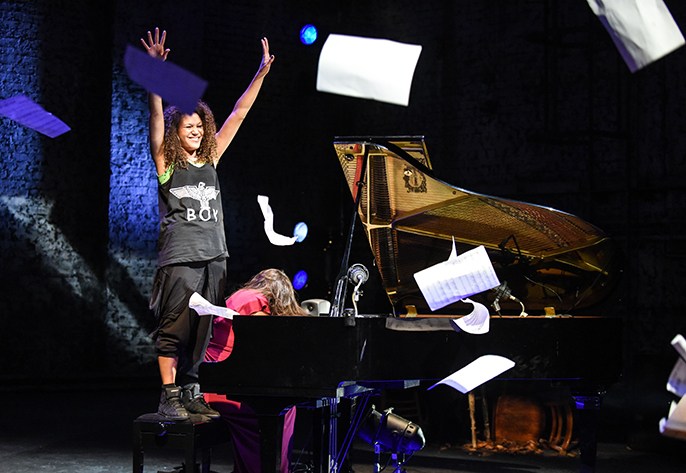 Related links