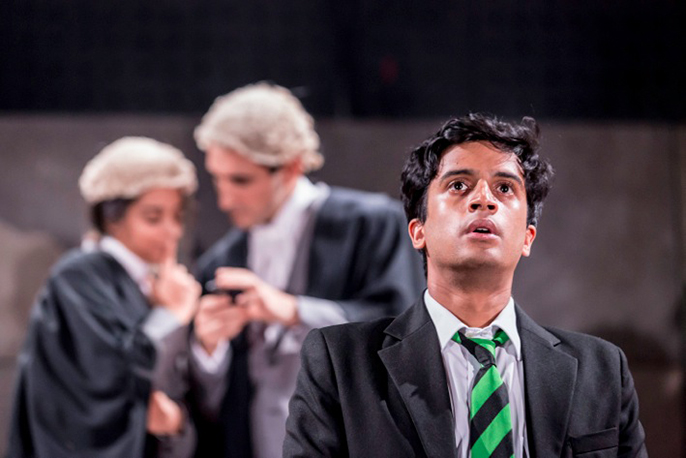 Teh Internet is Serious Business is a play crammed full with theatrical tools. An abundance of loud costumes, a deep ball pit symbolising the dark side of the Internet and code writing set to expressive dance are all thrown at us within the first few scenes.
The Internet for Dummies seems to be the basis for most of the first half. Using vignettes to cover the ins and outs of trolling, the rules or rather lack of rules inside chat room 4chan and the birth of Anonymous, we are told everything it seems we need to know to set the scene.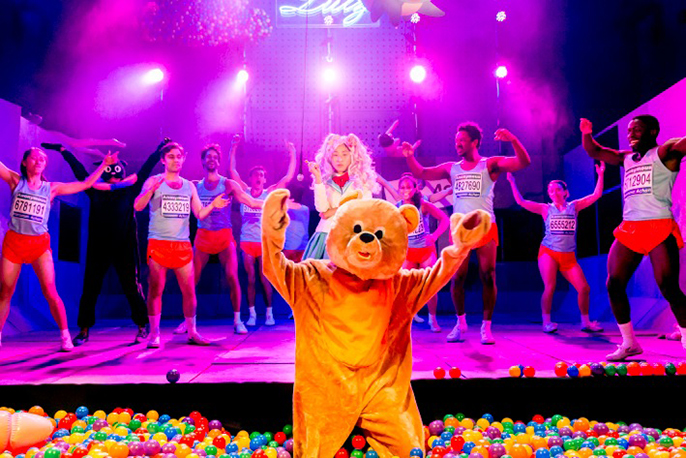 Annoyingly much of it feels over explained; breaking down which dressed up character is meant to be which well known meme for example takes a load of fun out of what should be a hilariously clever scene.
The second half starts off at a much more interesting pace as 15-year-old hacker Mustafa humiliates his teacher when questioning the education system. Closing in to focus on the six leaders of Anonymous, the cast has the chemistry of this unconventional online family spot on.
As the curtains close on the inevitable court case of the two young British members, I'm still left wondering who this is for. With the 2012 film 'We are Legion' covering much of the same story and tons of articles on the group, a lot of people are already familiar with the story.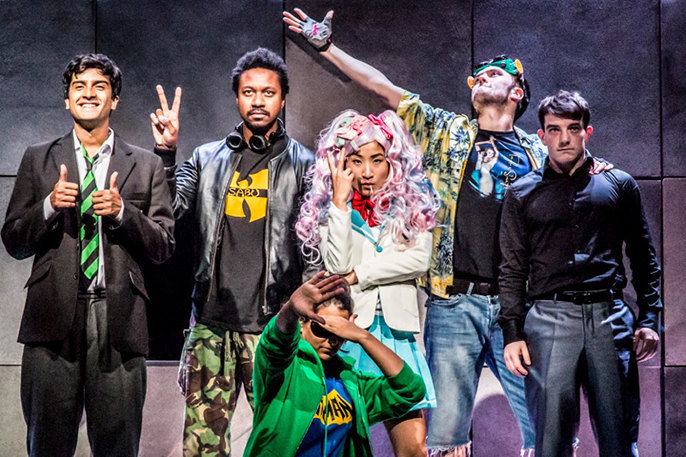 A book by insider Gabriella Coleman is due out in November surely proof of the subject's lasting relevance, however a quick look to knowyourmeme.com - and you'll see Google searches for the play's title which is taken from a renowned meme peaked some time in 2008 and is near enough non existent today.
As an entertaining celebration of Anonymous' most exciting moments the production definitely serves it's purpose, just don't go expecting exciting questions of 'what now?' or 'what next?'.
Info: Teh Internet is Serious Business is at the Royal Court until October 25, 2014 | Book tickets