ZooNation: Unplugged, Sadler's Wells – review
Published:

Sunday, September 29, 2013 11:52 PM

| Review by:

Uchenna izundu

|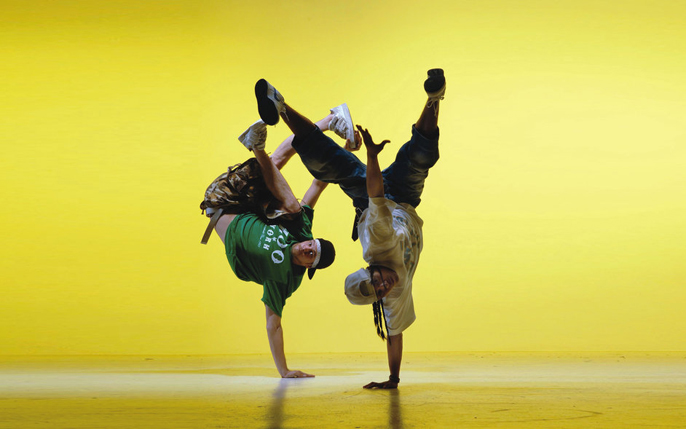 ZooNation has been applauded for bringing vibrant and funny hip hop interpretations of classic fairy tales such as Into the Hoods and Groove on Down the Road to critical acclaim using remixed soundtracks and developing original scores with Some Like it Hip Hop.
With ZooNation: Unplugged, director and founder of ZooNation, Kate Prince has taken inspiration from MTV: Unplugged and stripped the music right back from the razzmatazz of snappy production quirks, auto tunes, and banging base. Despite some technical sound issues at the beginning, a talented live band and two powerhouse vocalists give the audience an acoustic version of r&b classics like Destiny's Child, Bills, Bills, Bills, and Brownstone's 90s hit If You Love Me so that the ensemble can show off hip hop's vulnerability and earthiness.
Set against a backdrop of candles and a plain black stage, the crew coil and bounce around like vitaminised elastic bands - incorporating acrobatics by jumping on one hand, body popping, and head spinning: it makes one feel light headed. There is a playful jest and sharp, angled moves so it blossoms with freshness.
Strangely, for a genre that is heavily criticised for its depiction of relationships, those paired performances stand out the most: crunking sharply in a pool of red flowers and flailing wildly with white sheets often suggest the storminess of love.
Special guest dancer Turbo was phenomenal in his improvised piece to music he had never heard before. Using a singular bell as the anchor point through his chorus, Turbo was charged: he pulsed and sinewed and resonated in small steps with his shoulders, chest, and feet. This then seemed to outflow from his body in larger cascades as his steps and movement became greater in exaggeration and energy.
The acoustic soundtrack to ZooNation works: this is probably the most surprising element as we are so used to cranking up the volume to emphasise the disco beat, it's impossible to envisage the tunes any other way. And so with this simpler tapestry, the dance is subjected to intense scrutiny and the company has to find the essence of that expression of that sentiment. No special effects included.
I see this becoming a regular staple in ZooNation's portfolio and someone looking to sponsor an acoustic album of those hits.