World Jamboree – review
Published:

Wednesday, September 11, 2013 2:20 PM

| Review by:

Lola Kotey

|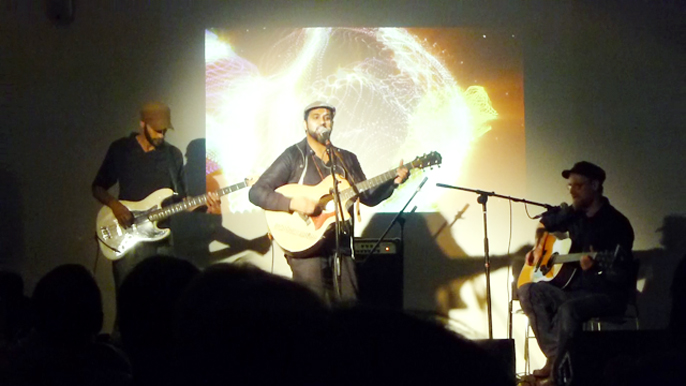 The World Jamboree was an example of what an inter-faith gathering should be about. There was such an atmosphere of goodwill and brotherhood between the speakers, Hindu leader Satya Minhas, Rabbi Natan Levy, Buddist youth leader Kiyo Inoue and Iman Muhammed Al Husseini, whom each gave messages of how everyone in the community should stand side-by-side in harmony and welcome people of different faiths. And the event was not about religion but a gathering of like-minded people to bring awareness to Health Poverty Action.
The event was organised by, Beverly Andrews, held in the Jewish Museum and the purpose was to highlight the plight of women in Sierra Leone, whom have a 1 in 5 mortality rate, because many live five miles away from the nearest health centre. Health Poverty Action, is an organisation based in Africa, Asia and Latin America. They work with and train people in the community to have a better health care system in place, particularly, for the indigenous and marginalised communities.
There was an air of anticipation when Nikki Slade, vocalist and Kirtan leader came onto the stage and immediately had everyone on our feet and launched us into action by having one half room sing, "we love you" to the other half at the same time. And we were encourgaed to pick two different people to sing it to. Yes, and after that the Jamboree was off-off and away.
There were different styles of arts represented from Sufi rock to Welsh dancing all at a very high calibre. But I must mention the very energising soul/funk style of Sebastian Blade and the thought provoking music of Silk Road whose music were delightful and inviting.
Info: World Jamboree took place on September 8, 2013 at the Jewish Museum