To Sir, With Love by E R Braithwaite – review
Published:

Monday, September 16, 2013 10:31 AM

| Review by:

Gillian Fisher

|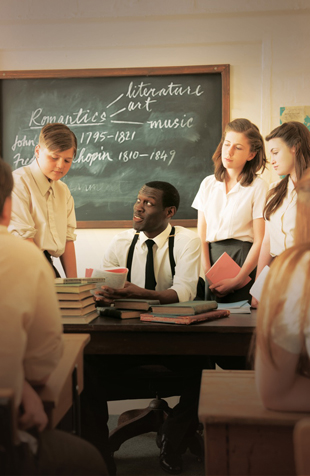 In London's east end, the clang of the school bell heralds the start of Ricky Braithwaite's new teaching career. As an educated man with set ideas of conduct, the foul mouthed and nonchalant senior year prove a clamorous shock to the system. As the school year of 1948 progresses Ricky has to move past his prejudice concerning his new wards. A task made more difficult by the prejudice stacked against himself as a black man in post war England. In this world premiere performance of E.R. Braithwaite's inspiring novel we see barriers of class, colour and culture broken down brick by brick.
Adapted for the stage by Ayub Khan Din this production is an incredible journey of self discovery both for Ricky and his class of vagabonds. Matthew Kelly plays idealistic headmaster Florian with sage benevolence. His newfangled ideas of student led learning are strikingly current in our society of ASBOs and tutorial centres. Directed by Mark Babych, the dynamic between Ricky and his students is fantastically authentic. The 12 young actors who make up the class capture the belligerent defiance of adolescence perfectly. In particular Mykola Allen plays leader of the pack Denham with defensive cockiness brilliantly. Kerron Darby plays pensive student Seales with an unassuming rawness of emotion. This actor is one to watch.
Ansu Kabia fits the role of Ricky like a custom made glove, his performance having so many levels to it. His proud reserve is his only armour against bigotry but to identify with his students he must make himself vulnerable. As a teacher his main obstacle is his public school superiority; as a man looking for love and acceptance his colour invites jibes and rejection. The set designed by Mike Britton is stunningly evocative of the period with a pile of rubble and the chipped London skyline a throwback of the Blitz. Whilst the play deals with significant issues it is exceptionally funny; the ribaldry of the school room providing constant laughs. 'Jolly hockey sticks' matriarch Clinty played by Nicola Reynolds is a fount of wisdom and brings a steely witticism to the proceedings. This is most evident as she informs Ricky that he has an admirer with waggling eyebrows and delighted cheekiness.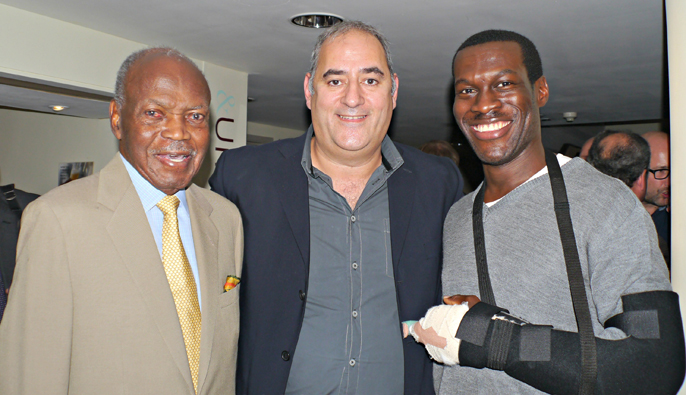 It would have been so easy to make this play a Mary Poppinsesque tale of salvation. Instead the production examines the reality of post war poverty and the alienation faced by teenagers failed by the system. With Kabia in the role of Ricky we see the vital role that respect and understanding plays in education. We also see our lead's personal evolution as he accepts that change will be a long and arduous process. At the end of the play, an unexpected guest was invited onto the stage. E.R. Braithwaite himself had flown in from America to attend press night. Looking dapper and decades younger than his 101 years, the tears on the author's face were a testament to the accomplished excellence of this deeply moving production.