Peckham: the Soap Opera – review
Published:

Friday, September 6, 2013 2:37 PM

| Review by:

Lola Kotey

|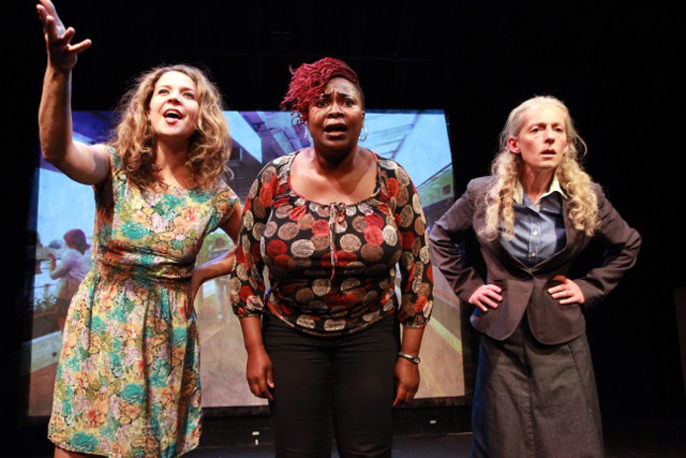 Peckham: the Soap Opera is a charming play centred around the vibrant, diverse and colourful personalities that live in Peckham. From the opening scene with two hairdressers, a disgruntled customer and a tight weave, lets you know from the get-go that you are in for a treat.
What makes this play work is knowing that all the actors lived, worked or studied in Peckham.


What makes this play work and has the audience rooting for it from the beginning, is knowing that all the actors "lived, worked or studied in Peckham". And the 10 different episodes written by 10 writers, headed by Bola Agbaje and Rachel De-lahay, all flowed together to create a story with a heartbeat.
Struggling hairdresser Chi-Chi (Kemi Lofinmakin) and Lashanna (Alice Fofana) are forced to leave their illegal premises when it's raided by the police. Local frugal shopkeeper, Amir (Christopher Glover) is unaware he's about to have new tenants and is unprepared for what will soon ensue. At the job centre, employee, Glenda (Eva Edo) and jobseeker Joey (Kola Bokinnie), both of whom provided some of the best laugh-out-loud moments in the play, are galvanised into action with other members of the community when a property developer wants to take Peckham from being the "wart on the bottom of London" to being a gated community full of luxury flats.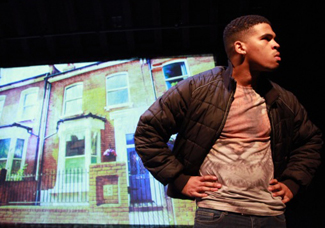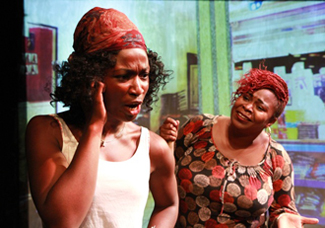 There are moments that will make you laugh, think, but most of all you will empathise with the communities that have to fight to maintain their uniqueness in the ever growing world of commercialism.