A Boy and his Soul – review
Tricycle Theatre
Published:

Wednesday, September 11, 2013 11:21 AM

| Review by:

Gillian Fisher

|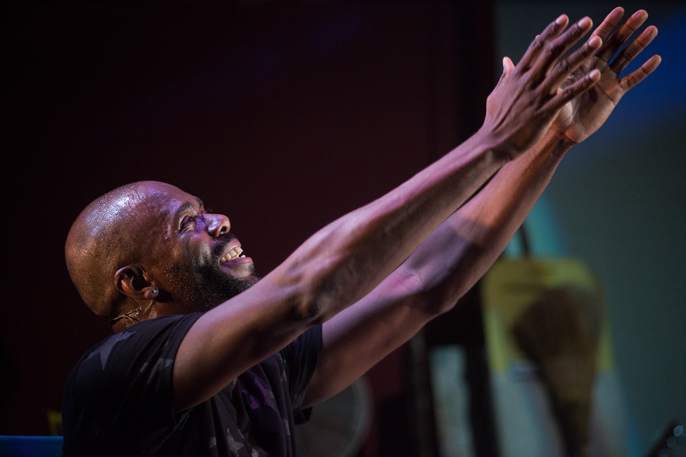 In a ramshackle basement in West Philadelphia, amongst the EZ Bake ovens and dilapidated deckchairs, hidden treasure lurks. Crate upon crate of old 45s; the shiny vinyl discs imprinted with the voices of Aretha Franklin, Marvin Gaye and Donna Summer. For our protagonist Jay, these records formed the soundtrack to his childhood, his adolescence and his eventual manhood. As Jay bids farewell to his childhood home of music laden memories he wonders how he will manage to keep the Soul.
Colman Domingo's autobiographical tale is a moving coming of age story. The struggle to leave childhood in the past but retain the elements that made it precious is so familiar and so intelligently portrayed. Each record that Domingo ceremoniously places upon the eight track player evokes a particular memory so central to his neighbourhood. As the writer/performer twirls around the stage, tootsie rolling and jerking his hips he describes car journeys with baskets of devilled eggs and family barbecues with quarrelsome uncles. His sense of timing and showmanship is superb as he invites the audience into his reminiscences and serenades us with The Ohio Brothers. Direction by Titas Halder is elaborate but effective. Being the one man of his one man show, Domingo creates diversity with fast paced and exaggerated reactions, often putting a divaish wail into action. His portrayal of other characters is always accompanied by an identifying gesture; whether the down-the -bra fumble of his Aunt Thelma or the legs akimbo stance of his Pop, Clarence.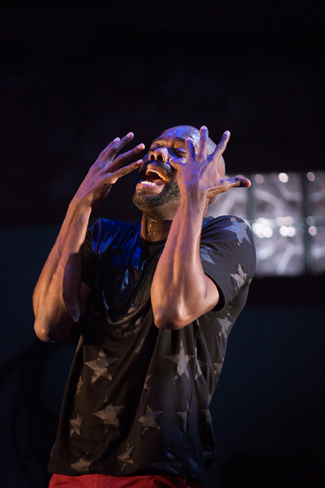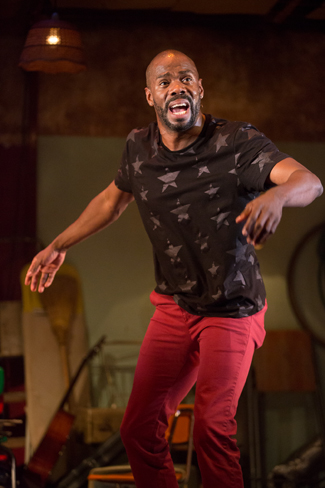 The set is in a constant state of transformation thanks to the skilful efforts of lighting designer Oliver Fenwick. Spotlights and glitter balls transport us to a disco dance floor, a moonlit backyard or an Earth Wind and Fire concert where our nine-year-old violinist was swayed by the sound of soul. Whilst the Pennsylvania location is essential, the show is ultimately a life story; one boy's journey into manhood and Domingo encapsulates that particular evolution beautifully.

The Saturday night arguments with his ghetto girl sister Avery and crotch clutching brother Rick are priceless, but the subtle interchanges between himself and his mother are beautifully emotive. As love, sadness and loss enter Jay's life, our actor manages to present the events with a great depth of emotion whilst still maintaining the show's upbeat and accessible tone.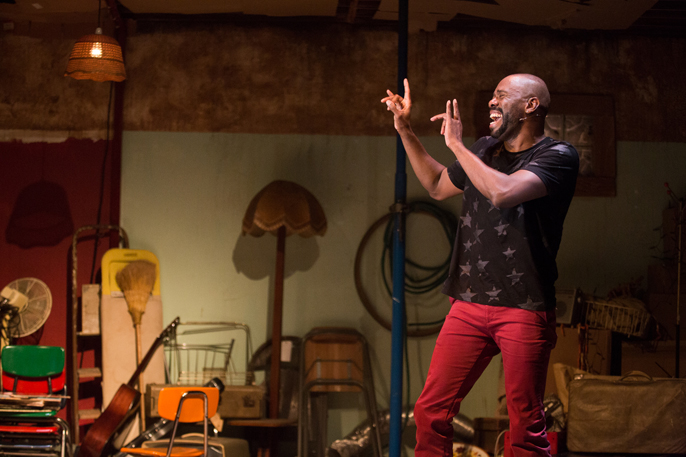 Domingo's show is unique in its use of music as a narrator. Dressed in rather 80s-esque red jeans and a silver starred black T. Shirt our writer uses the soul tracks to propel and embellish the story of one boy from West Philly. Domingo's eventful life full of sibling rivalries, eccentric parents and revelations inspired by dill pickles is a joy to hear. Refreshing in its acceptance, hilarious in its candidness and touching in its sincerity this is a production positively spilling over with Soul.


Info: A Boy and His Soul is at the Tricycle Theatre until September 21, 2013 | Book now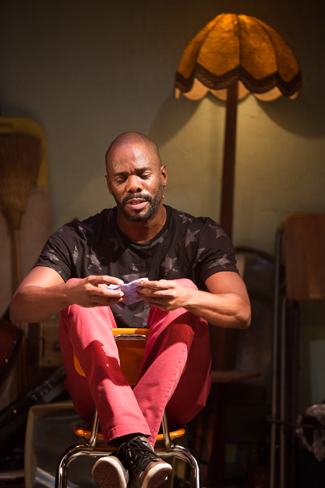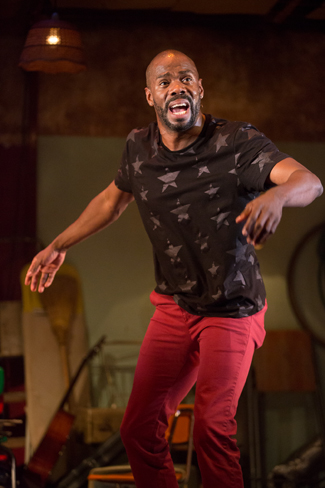 **SPECIAL OFFER - A BOY AND HIS SOUL BY COLMAN DOMINGO
The Tricycle Theatre are extending a limited offer of £14 tickets for performances this Friday 13 Sept at 7:30pm (usually £22) and Saturday 14 Sept at 3pm (usually £20). To take advantage book / or call 020 7328 1000 with the promotional code Afridiziak.**
---
Related links
Colman Domingo – interview
A Boy and His Soul – trailer