Wah Wah! Girls, Theatre Royal Stratford East
Published:

Thursday, September 13, 2012 6:31

| Review by:

Sarah Nicholas

|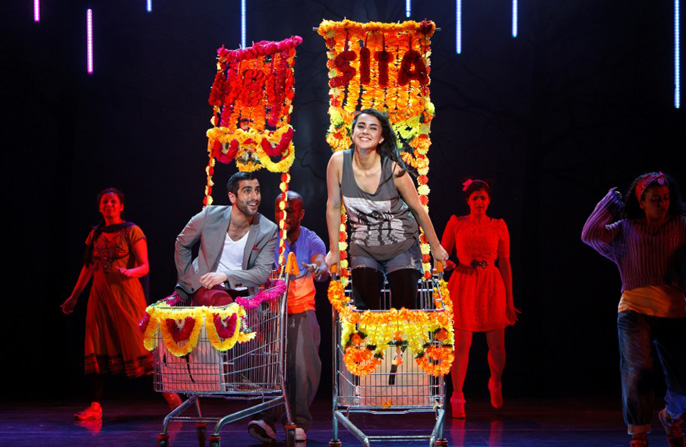 Part of World Stages London and the London 2012 Festival, Wah Wah! Girls is a fun and exciting mix of Bollywood glamour and east London realism. Set in Stratford, Wah Wah! Girls is a charmingly funny and passionate story complete with love, villains, humour and enough emotional twists to pull at anyone's heart strings.

What the show lacks in an easy to follow storyline it makes up for in excitement and good dance numbers. There are many entertaining moments which make the show a worthy night out for the family. However the hard to follow storyline and the over use of pigeons and precisely what their meaning to the story is, was the shows only downfall.

The top-notch dance numbers, popular songs and comedy provided by 'aunty' definitely got the crowd in the right mood, leaving many still dancing to the music on their way out of the theatre, all in all a good, all round entertaining show for the family.
Info: Wah Wah Girls is at Theatre Royal Stratford East until September 29, 2012