The Rain that Washes, Leicester Square Theatre
Published:

Thursday, September 27, 2012 13:15

| Review by:

Gillian Fisher

|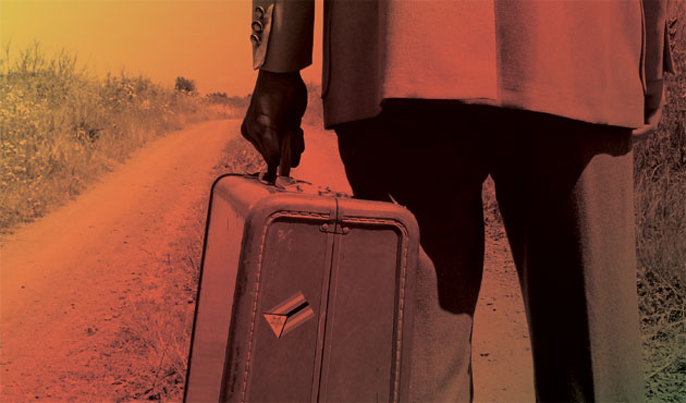 Your typical 14 year old boy spends his time hanging out with friends, avoiding homework and attempting to impress any available girls. Christopher Maphosa was not your typical 14 year old boy. Growing up under Apartheid in former Rhodesia, Maphosa's dream of a united South Africa led him on an incredible journey; a journey which inspired Chickenshed's one man show The Rain That Washes currently showing at the Leicester Square Theatre. This powerful drama exposes the reality of life in a country ravaged by colonialism, divided by white rule and tyrannised by enforced independence.

Written by Dave Carey the play is based upon interviews conducted with Maphosa. Slight adaptations have been made to the tale with Maphosa being represented by a character called Matthew played by Ashley Maynard. Unpacking paraphernalia from a battered suitcase Matthew reconstructs the landscape and turbulent political climate of 1976 Rhodesia though newspaper clippings and campaign posters. The fundamental structure of the country is related as seen through the eyes of a teenager giving this production an educational ton making it suitable for young and adult audiences alike.

The stage is tiny and the set is minimal but Maynard fills every inch of the theatre space with phenomenal presence as he tells the extraordinary tale of his life. A fervent supporter of Joshua Nkomo, Matthew flees his home in Bulawayo to be a part of the ZAPU campaign for black equal rule. Following a linear timeline Matthew describes rickety plane journeys to Zambia, cooking sadza in refugee camps and feeling snow crunch under his feet for the first time. All the events in his personal life are interspersed with accounts of the corresponding political and social developments in Zimbabwe. The humorous fervour and idealism of this extremely likeable boy makes the bitter reality of a Zimbabwe under Mugabe's rule all the more potent.

A hugely talented actor in both physicality and expression Maynard portrays a throng of different characters ranging from Zimbabwean politicians to Bulgarian professors. Maynard distinguishes each character with well executed accents and subtle changes to stance and demeanour, skilfully managing to perform the first one man play I have seen where I was never unsure which character was talking. Simple props such as spectacles and truncheons also aid the smooth transfer between roles. Hats are particularly efficacious symbols of position and with them come specific attributes; the khaki police cap brings with it a nasal accent and an arrogant snickering. The infamous red beret goes hand in hand with sadistic wisecracks and is issued alongside an AK47 rifle.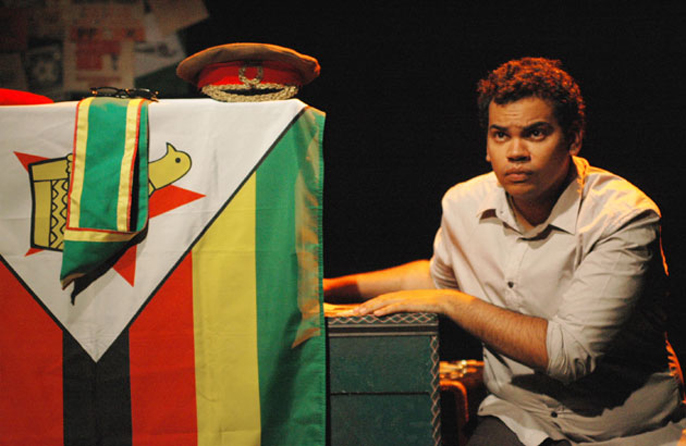 In such a small space the use of sound and lighting play an essential role in setting the scene; tropical bird calls and Bulgarian folk music deftly enhance the proceedings. Lighting is also used to great effect; closing into spotlight Matthew during the deeply emotive scenes and bursting into blinding brightness during interrogation re-enactments.

An intense and often shocking production which takes the audience beyond the abstract headlines of foreign warfare and applies them directly to the demographic. As we watch one person's progression from boy to man we gain a cogent insight into the crippling effects of Zimbabwe's brutal political regime upon the people who call it home.
Info: The Rain that Washes is showing at the Leicester Square Theatre until the 6th of October / Tickets are from £10