Respect La Diva, The Garrick Theatre
Published:

Tuesday, September 13, 2011 10:02

| Review by:

Shari Bollers

|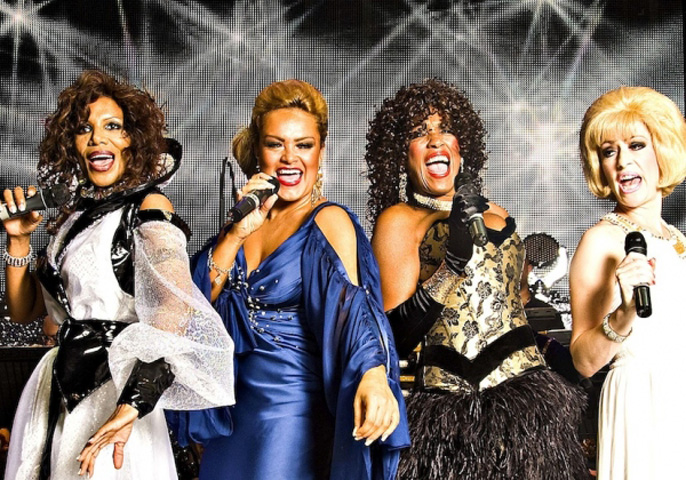 It is rare for me to a see a show and know the entire back catalogue of the songs featured but that's what you get from Respect La Diva. A repertoire of songs by our favourite Divas such as Whitney Houston, Mariah Carey, Shirley Bassey and Dusty Springfield to name but a few of so many artists featured. Great songs Like Rollin' down the River, At last, Empire State of Mind, Dance with Somebody and Get Happy.

The Divas comprised of Sheila Ferguson (Three degrees), Denise Pearson (Five star), Katy Setterfield (One and Only) and Zoe Birkitt (Pop Idol). A trio of powerhouses named The Divines, whose vocals were astonishing, supported these delectable Divas. The Divas looked amazing and it's clear to see that time has not done these women any harm in fact it has made them look and sound better.

To complete the ensemble was Andy Abraham (X Factor) who compeered for the evening is a very talented singer. Every song he sang he gave an almighty performance and it's any wonder why this man didn't win X Factor. I relished every opportunity to hear him sing. Interwoven through the songs were dramatisations (between Andy and a starry eyed sound technician) that didn't work with the show as a whole. I was captivated and engaged from the very beginning when the Diva's gave a high octane performance of Tina Turner's 'You're Simply the Best' and until the end when the audience were requested to stand up and dance.
This was not an opportunity to be missed as myself and the rest of the audience (who may I add had been itching to join in throughout out the show) now had the chance to cut loose.

I had a great time watching this show because I felt that it was an opportunity to pay homage to Divas past and present and most importantly it's for a worthy cause (Refuge charity).
---
Related links
Respect La Diva is at the Garrick Theatre until September 24, 2011
Refuge charity
Lime magazine interview with Adrian Grant
Afridiziak Theatre News interview with Denise Pearson