An Audience with Angie Le Mar, Barbican Centre
Published:

Monday, September 13, 2010 16:43

| Review by:

Sophia A Jackson

|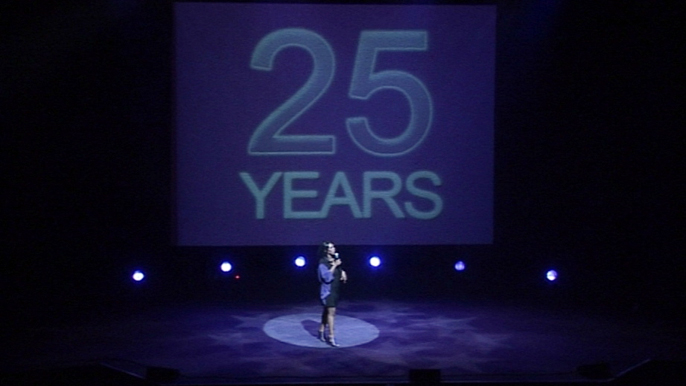 To set the scene at the prestigious Barbican centre for an audience with comedienne, playwright, actress and broadcaster Angie Le Mar, a montage of video footage spanning 25 years of her career and hairstyles got the crowd laughing - as we remembered the history of this phenomenal funny woman's comedy genius. Her son Tyler opened the show with a rap ditty Le Mar made her grand entrance with every woman's favourite - a little black number completed by a pair of fabulous purple shoes. If you know Angie, who revealed that she turns 45 next month, then you know she loves her shoes and she's all about glamour.

Tales of when her siblings were sent for from Jamaica and how that transformed her family life to how Roots affected her relationship with her white school friends – Angie's trademark take on black culture is told in her own unique style that has kept her at the top of the black British comedy game.

Humour came from laughing at the famous black men we're prepared to let go; to getting a dog, and losing weight through running; to old school beatings in comparison to today's more gentile style of raising kids. Then there was the trauma of having to tell her deeply religious parents that their one daughter was pregnant.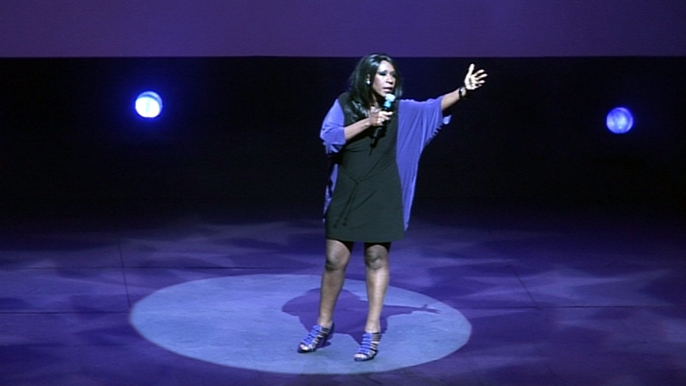 Le Mar tells her anecdotes in a way that even if you can't relate to them directly – you still have to clutch your belly for laughing because it's just the way that she tells it. Her delivery and chatty style mean we gain insight into what it's like being a black woman in Britain. Whether you're married or single, young or old, male or female – Le Mar knows how to reach your funny bones.

And it seems it runs in the family, too. In the second half of the show, Le Mar handed over her comedy microphone to her energetic son, Travis Jay who came bouncing on the stage. Jokes about moving out of home, relationships and dating to the etiquette around getting lost etiquette were met with raucous laughter.

Now imagine having to share the stage with your mum who has 25 years of experience on you – that's no mean feat but hats off to Travis who at one point was in danger of stealing the show from his own mum.

Throughout the show, we were treated to a slide show of images of Angie's career and personal life including her family, friends and celebrities – she has a lot to be proud of. But despite everything she admitted how important it is to her to come home to family because the money and success isn't real.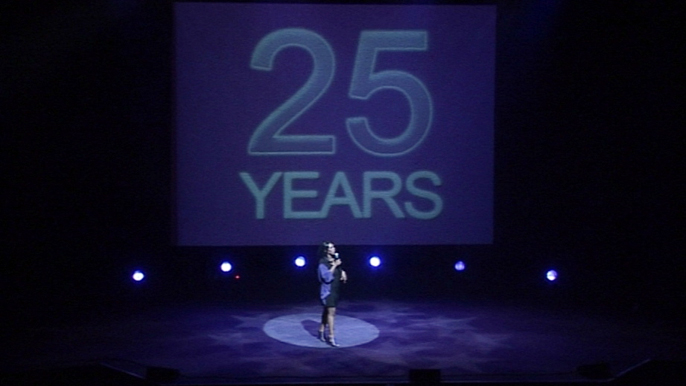 There's been an outfit change and for the Q+A Le Mar slips into another slinky black number. Members of the audience praised Le Mar on her achievement and some of her celebrity friends also got up to give love for her inspiration and achievement. This included Chucky Venn, Jason Barratt, Michelle Gayle and Wil Johnson – some of whom accredited Le Mar for the help she has given them with their own careers.

So what does Angie Le Mar have in store for the next 25 years? Well she has plans to go and work in the US, she'll be going on the Mo'Nique show and in terms of theatre she'll be starting work on Brothers 2. Watch this space!