ATN review: In His Hands, Hackney Empire
Reviewed by Amica Anselm
Published Tuesday, May 26, 2009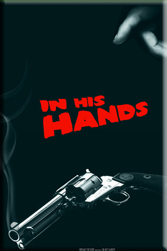 In his hands, a play directed by Matthew Xia sees the young cast of urban theatre in a film noir styled exploration of gun trafficking and the lives it affects.
In His Hands mainly consists of a police man and a female suspect who is supposedly the cause or fault of most of the proceedings which take place.
The play weaves into a sequence of events exploring who is to blame, whilst using political and geographical reflections to explicate how the gun ends up in our cities and in the hands of young people.
Alongside the female protagonist is a character called Miles. Miles is used like other characters as a tool to break down the affects of how the final destination of a gun can become a person's final destination altogether. A gun always comes with a story and 'In His Hands' helps expose other political, personal, and economical observations of the torment a gun can bring once it's In a man's hand.
This play is an ensemble of many storylines weaved together in order to create an unanticipated conclusion. Inopportunely some of the smaller links between storylines and characters did not create such an effect in regards to the twist between the policeman and another character. The play lacked any prodigious scenes, but included several soliloquies directed at the audience, solo songs amalgamated with bouts of humour.
Following the success of its initial run, In His Hands has returned for another six performances at the Hackney Empire Studio Theatre. Groups of 6 or more: £6