Women on Wine (WOW), Stage Theatre
Published:

Thursday, June 10, 2010 9:56

| Review by:

Karla Williams

|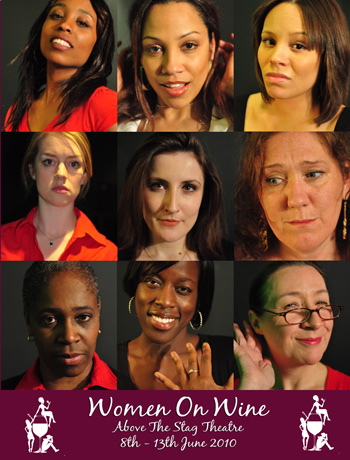 Shakella Dedi's debut play is a well conceived comedy drama that charters the drinking cultures of females in the UK using three different groups of women. Black working professionals Zara (Castle), Ebony and Carmen have travelled from London in search of the perfect gown at Vestido de Moda – a premiere bridal boutique holding a one day only promotion. Also sourcing the rails for a bargain are working class 'chavs' Crystal (Dedi), Lesley and Jenny and middle class 'toffs' Fiona (Strachan) and Sarah. Each of the three groups has also been enticed under the promise of not only free food, but more importantly, free wine and as the different parties collides a comical drama ensues.

The concept behind Women on Wine is interesting and I was intrigued from the outset by a story that explores what is undoubtedlya relevant and topical issue. However while its conception was accurate I feel its execution somewhat let it down and the play was unfortunately hindered by number of distractions.

The first of which was Linda Large as boutique owner Ms De Moda who seemed both uncomfortable and nervous in the role; an unsettling sight to any an audience member. This failed to improve in the second half when she played the 'is she male?' or' is she female?' role of the sexually frustrated, Northern security guard; a character I felt was unnecessarily crude and a tad vulgar. Also at times the stage seemed chaotic, due in part to the detailed, and often noisy, set changes and the fact that actors spoke over each, making it difficult to concentrate.

The script also could have benefited from some editing and a few of the character's monologues been cut to aid the progression of the plot and story. The play also covered a number of female-related topics ranging from cervical cancer smears to working mothers to Beyoncé and these could have been streamlined so that when I left the theatre I had some idea of what the play was actually attempting to say. However that said, Dedi script does show promise and she has created appealing and relatable characters coupled with examples of funny and amusing dialogue; with a few amendments in the right places Women on Wine has the potential to be a comical look at an often un-talked about subject.

There were also some strong and engaging performances in particular Victoria Strachan as Fiona who was hilarious as the middle-class mother who put her post-natal depression down to the fact that her daughter 'was just plain ugly' and also Renee Castle as the man-eating flirt who was with a different man for each day of the week.

Produced by new production company Insite Productions Women on wine has set an even but not impassable benchmark for further productions and I look forward to seeing their future work.

The cast includes: Shakella Dedi, Linda Large, Victoria Strachan and Renee Castle.
---
Related Links