Wig Out! at the Royal Court Theatre
Published:

Wednesday December 03, 2008

| Review by:

Karla Williams

|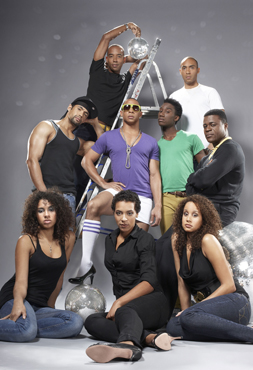 Written by Tarell Alvin McCraney Tarell
Alvin McCraney is the flavour of the month. His third UK production this year, Wig Out!, is set in the American drag ball scene where different houses compete against one another to win the title of best house. The play follows the night of the Cinderella Ball where the house of light, which is lead by its father Lucien and mother Rey-Rey, go head-to-head with arch rivals the house of diabolique.

The play is different from his previous works The Brothers Size and In the Red and Brown Water and lovers of those plays maybe in for a bit of a surprise. Wig Out! lacks the depth and emotion that we have come to associate with his writing; however what it lacks in intensity it makes up for in sheer bravado as this is a bright, brash and colourful production. Look past the wigs, high heels and eyeliner however, and you will be able to see hints of the iconic talent that is making McCraney such a house hold name.

The stage at the Royal Court has been turned into a large catwalk complete with glitter ball and director Dominic Cooke has utilised this space perfectly as we travel between the inner workings of the house to the vibrant performances of the ball, flawlessly. The design of the play is supported by some good performances, in particular Kevin Harvey who plays Rey-Rey and is fantastic and utterly believable as the mother of the house. Danny Sapani also does a good job as the Latino speaking father Lucien and Craig Stein impresses as Venus.

Wig Out! is the Royal Court's alternative Christmas show and alternative is the word. The production gives a detailed insight into a unique world and culture which includes a homosexual sex scene and men (and women) in various states of undress. The play will not be to everyone's tastes, but overall it makes for an enjoyable (but not amazing) night out.
---
Related Links
Wig Out! is playing at the Royal Court Theatre until 10 January 2009.