Where's My Desi Soulmate?
Published:

Friday, 13 February, 2009 5:08 PM

| Review by:

Ronke Lawal

|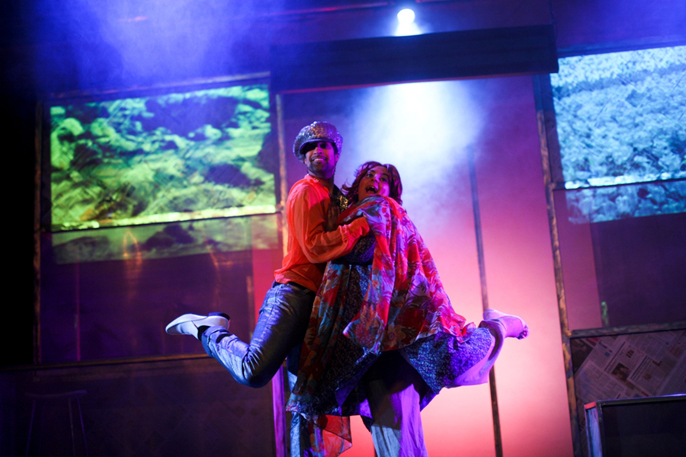 Where's My Desi Soulmate is an entertaining and bold theatrical experience. Based around the premise of a talk show – the audience are encouraged to interact with the talk show host Cherry (Sharona Sassoon) who instigates some real-life matching making games with audience members. A novel idea though sometimes one couldn't help to feel slightly embarrassed for the poor souls whose so-called friends would scream "She's single!!" in a bid to get Cherry's attention. Not to be put off from the actual stage performances we're treated to a varied array of monologue, role play, dance performance and TV clips.
We follow the stories of Preeti and Ranjan; co-workers in a pharmacist who try hard to ignore their true feelings for each other, Joggi (Ankur Bahl) the homosexual postman who is befriended by middle-aged blind-date addict Sushelia (Pooja Ghai) and Maz (Simone Rivers) a newly divorced singleton searching for love.
With only four performers taking on a wide variety of roles the show maintained its comic flow however lacked a certain amount of pace needed with a performance of its nature. Since audience participation was an important part of the show perhaps the production would have been more suitable in studio theatre; quite often those with balcony and upper circle seats could feel left out. Overall it was an enjoyable though sometimes clichéd production with some good comic moments – a real heart warmer just in time for St Valentine's Day.
Info: NB: Desi literally translates to "person of South Asian origin". - Where's My Desi Soul Mate is showing at the Arts Depot until 14 February, 7.30pm.