Verdi's Othello, Argyle Works, Birmingham
Published:

Tuesday, December 15, 2009 7:06 PM

| Review by:

Joan Jackson

|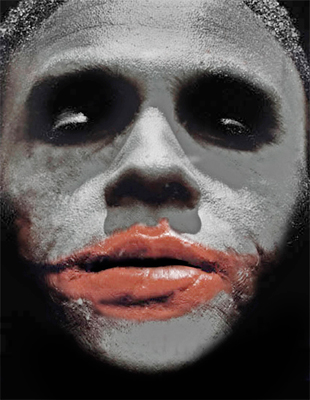 As an Opera virgin, I was somewhat anxious about reviewing Verdi's Othello, directed by Graham Vick and presented by Birmingham Opera Company. However, upon arrival at the venue, Argyle Works, a large disused warehouse it became immediately apparent that the stereotype that opera is elitist was being challenged by this production. Once inside you are asked to remove your shoes and the performance space is a large carpeted area with no seating. This production is a "walkabout" one where the main actors move amongst the audience and the supporting cast sit side-by-side with the audience who are directed around the space in tune with the action.
Othello explores the themes of love, jealousy, racism, religion, identity, murder, betrayal and suicide and the Argyle Works is an extraordinary setting for the story and its austerity added a certain edginess to the production and also focuses the mind completely on the performances and the action around you, of which there is plenty. Keel Watson gave a commanding performance as Iago the instigator for the feelings of insecurity which beset Othello and which leads ultimately to the murder of his wife, Desdemona. Whilst it is satisfying to see the role of Othello sung by a black actor (the first time in the UK), Ronald Samm, the overt racism associated with Othello being sung by a 'blacked-up" white actor is non-existent. Ronald Samm's performance was good but at times he lacked tonal depth. Stephanie Corley's performance as Desdemona was also good and her outrage at being called a 'whore' was palpable, but again it was sometimes difficult to discern the words being sung by her.
This production of Othello was an intellectual challenge (in one scene men force their women to wear veils) and an entertaining (Rob Howell's choreography was outstanding with Morris dancing and break-dancing all featuring) spectacle and illustrates that opera is accessible and engaging as demonstrated by the diverse cross-section of people in the audience and also representative of the 250 plus cast.
---
Related links
Verdi's Othello is at the Argyl Works until December 19, 2009