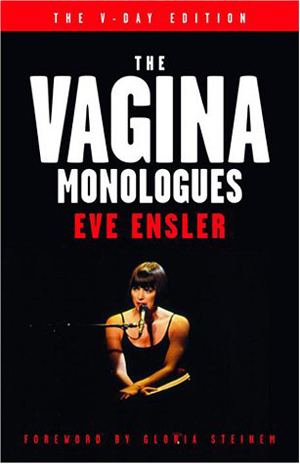 Having first seen The Vagina Monologues 10 years ago during its debut year in the states I was excited about seeing it again at my local theatre, Hackney Empire. A simple layout we're introduced to three principle actors centre stage dressed all in black with a constellation of lights as their back drop.
Opening with the question "what would it wear" and pet names given to the vagina – it led to some superb material for monologues. A mixture of comic humour, candid reality and hard-hitting facts The Vagina Monologues is more than a great girl's night out; although it is a great bonding session of female solidarity, it's about reclaiming and celebrating a powerful and symbolic part of the female form.
Jocelyn JeeJessie Wallace Sharon D ClarkeEach performance was so full of energy and impact from the talented cast of Sharon D Clarke, Jocelyn Jee Esien and Jessie Wallace that there were moments when it felt like they were your own friends sharing their most intimate and hilarious moments.
Dealing with issues such as rape, sexuality, the female orgasm and birth, The Vagina Monologues based on author Eve Ensler's 'Vagina Interviews' is a must see for every woman (and man) who appreciates truly poignant and captivating theatre.
---
Related links