The Two Gentlemen of Verona at the Oval House Theatre
Published:

Friday, November 28, 2008 14:32

| Review by:

Sholah Williams

|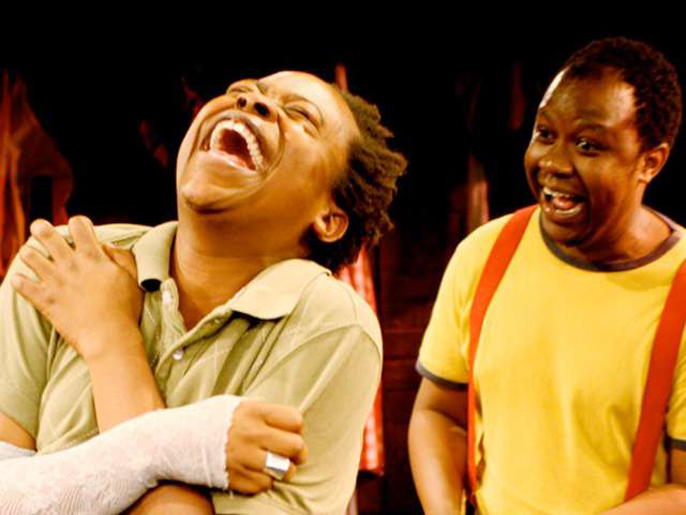 Written by William Shakespeare
Vakomana Vaviri Ve Zimbabwe or Two Gentlemen of Verona is written by William Shakespeare, but it is no ordinary production. Denton Chikura and Tonderai Munyevu perform the entire play, and successfully take on the mammoth task of representing 15 characters and three locations.

When Chikura and Munyevu initially occupy the stage, there is an intensity that would have the audience believe a serious scene was about to follow, alas, laughter quickly erupts. The unusual and refreshing thing about the production is that the audience is incorporated from the beginning, which adds to the effect of minimal props being used. The only large prop that is used is a trunk which ranges from being used as a bath tub to a car.

The audience is transported to Verona via Africa, as the original script is combined with some African accents and dialect. The play is about two friends, Proteus and Valentine, whose morality and integrity is tested when both of them try to win the affection of the same woman. In true heroic fashion, the best man gets the girl.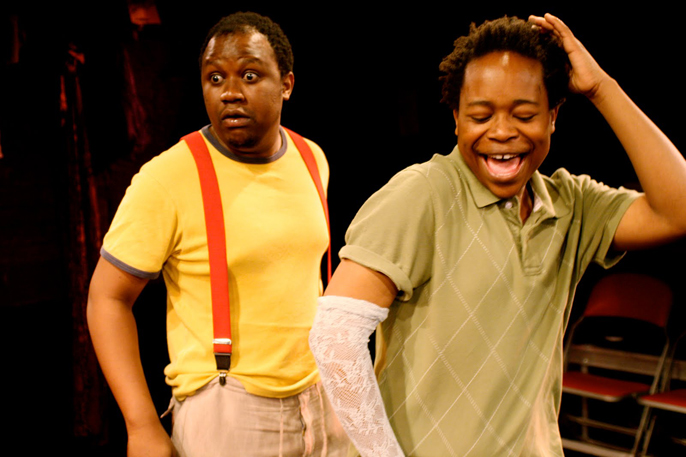 Munyevu and Chikura work well together and have no problems improvising where necessary. The humour is accessible to everyone, even if you are not familiar with Shakespearean language. The play can be enjoyed by die hard Shakespeare fans, or those who need a gentle introduction as the pace and humour allow the audience to engage with the ever changing storyline.
---
Related Links
The Two Gentleman of Verona is on at the Oval House Theatre until 13 December '08