The Originals, The Barbican
Published:

Monday, April 26, 2010 12:12 PM

| Review by:

Havana Blanche

|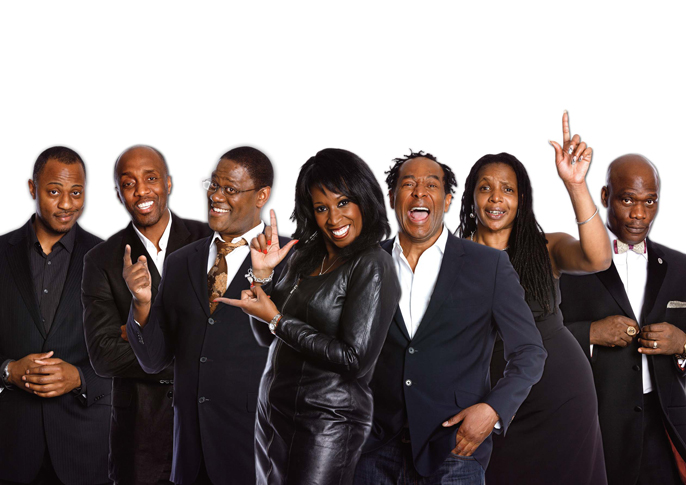 With the elections looming, the public outlook on life, our society and the world we live in becomes more serious. The atmosphere across the Nation is grim and sober. Not at the Barbican Centre on Saturday, April 24 where The Originals, pioneers of black British comedy, ensured that everybody took a lighter look on life.
Hosted by the first black woman to perform stand up in the UK, Angie Le Mar, the show got off to an explosive start. Although Angie set up the laughs as the host, the first act Miles Crawford seemed out of his depth and couldn't hold the audience's interest. The funniest part of his act was an accidental slip and fall.
Jefferson and Whitfield were relatively new to me, and after Miles Crawford my expectations were low. Their act was creatively very original, the two men feed off each other and their comedic timing was impeccable. I enjoyed their use of songs and especially liked the sketch, Shakespeare in the Hood.
As my favourite comedian, Felicity Ethnic did not disappoint me. Felicity's ability to discuss any topic and make you laugh until you cry is just one of her talents that make her such a pleasure to watch. The recent volcanic ash disruptions, the general elections, Child discipline and oral sex, nothing was off limit to Felicity. I was struggling to stop laughing as I didn't want to miss the next punch line.
Just at the interval a couple arrived late, Angie Le Mar crowned them the worst keepers of Black People Time. The show was wrapped up by the Bad Boys of Black British Comedy Leo Muhammad and Felix Dexter. Anyone who knows anything about black British culture will know that these two comedians have shaped and moulded the styles of many comedians regardless of their race or ethnicity.
Leo Muhammad had the funniest act of the night for me when he highlighted the change in black communities over the years with young men's obsession with dogs. It was hard to breathe and laugh when he created the mental comparison of the flee-bitten, one-eyed dogs in the Caribbean and to the pampered dogs of the rich and famous.
The Originals was a night of pure, unadulterated comedy I would recommend for adults only. Audience participation, public humiliation and some cracking jokes all contribute to a fabulous night out. Bring your man or bring your girls, just make sure you've got a pack of tissues and have used the bathroom before the show starts.
---
Related links
Afridiziak Theatre News interview with Angie Le Mar
New Black Magazine interview with Angie Le Mar
Heard the One About Black Stand-up? Feature in The Guardian