The Meeting, Warehouse Theatre
Published:

Friday, October 30, 2009 8:45 AM

| Review by:

Davelyn Thompson

|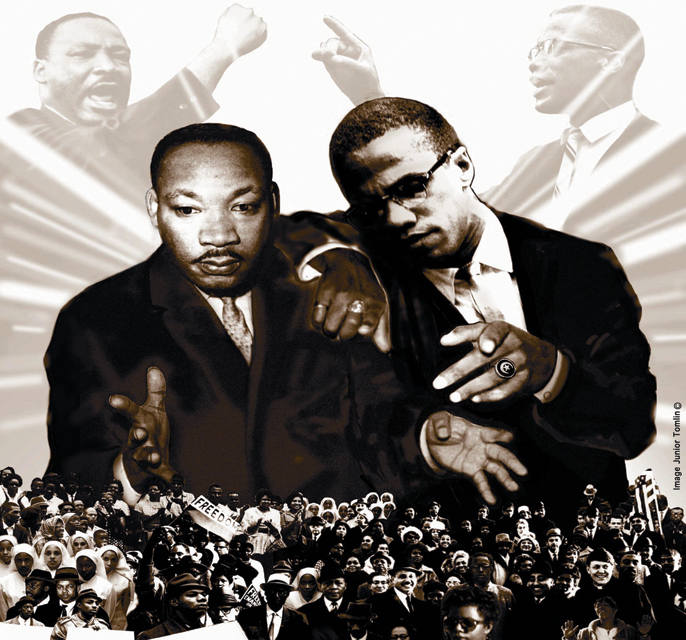 Set in bustling New York City, two men meet. One, a Pastor from a small town in the deep south of America, the other, a New Yorker who is daily tormented by the bright lights and harsh words of his surroundings. Both men are so different yet both are fighting for the same cause.
The Meeting, which is written by Jeff Stetson, takes place on the top floor of a hotel room in Harlem, where a fictional meeting between Malcolm X and Dr Martin Luther King takes place.
The play begins with a tormented Malcolm X, played by actor Jeffery Kissoon, waking up in a cold sweat, fearful and unsure of who trust with his life (even his devoted bodyguard Rashad, played by Anthony Taylor.)
Despite being older than the original Malcolm X, once Jeffery Kissoon begins to act, any apprehensions of the authenticity of the character, which may be bought on by mere physical appearance, quickly disappear. Jeffery Kissoon acts with such power and realism that there are moments at the start of the play, when one begins to hope that the show is actually a one man production. Nevertheless, Martin Luther King, who is played by George Eggay does not disappoint, as the actor manages to capture the calm, yet strong nature of Dr King.
Both actors work in symphony together and their strong dialogue not only educates but also presents audience members with the tough decision to either support Dr King's non-violent method towards racism or Malcolm's forceful approach.
The play is captivating as it unites two of histories most courageous figures and brings them to life on the intimate stage of Croydon's Warehouse theatre. As an audience member you are invited to sit back in appreciation of the selfless acts of these two men who fought, so that black people would one day "not only work in the shop but also own it!" - quote from the play.
The Meeting is a fantastic and informative play which is worthy of four stars.
The Meeting is at the Warehouse Theatre from 16 October to 1 November, 2009.
---
Related links
Listings information for The Meeting