The Harder They Come, Wimbledon Theatre
Published:

Thursday, 17 June, 2010 11:56

| Review by:

Jennifer Rock

|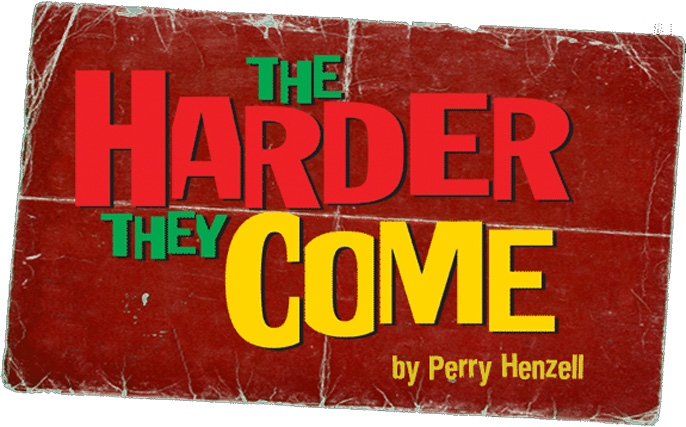 There is a definite feel of 1940's Jamaica. Ivan is dead and we are at his Ni Night (also known as Nine Night or wake, a celebration of the life of one who has recently passed) this once country boy died in a blaze of bullets, revered for being a wanted felon which proclaimed him gangster status.

The cast rarely leave the stage, this strikes me as a little odd and slightly confusing at first, the scenes change swiftly yet the set remains the same. But as the story unfolds, and the way the dialogue and character changes are executed the reasoning becomes apparent and seems to work.

This is Ivan's story, and we are now taken back to a time when Ivan first arrives in Kingston. He sets his sights on 'Elsa' the 'Preachers' assumed daughter. However when Preacher gets wind of this, an argument ensues and Elsa is thrown out onto the streets. With hopes of becoming a big time singer, the two leave to try and get work which soon proves an impossible task.

Ivan is eager to get his record played on the radio but refuses to sell the rights of the song which he believes will be a hit to Hilton, owner of the local record studio. After arriving at Pedro's house, (local town's man and acquaintance), they learn that the mother of his baby was shot dead the previous night (accidentally through drugs).

With Elsa looking after the young baby, Pedro and Ivan soon decide they can help each another raise money and set up business selling ganja which doesn't please local ganja traders or the corrupt police inspector. Here enters Ivan into a world of violence, drugs and eventually murder.

Whether you were a Reggae fan or not classic Jimmy Cliff hits such as 'You can get it if you really want' and 'The harder they come' was met with generous applause and expectation. This reggae theme and sound serves as a premise throughout the play. A stand out song, 'Many rivers to cross', really encapsulated everything about the moment without the need of words at all.

It is obvious that Ivan (Matthew J Henry) is a consummate performer through both singing and dance. The cast were able to mirror the dance moves of this era. There is no doubt that they can all sing, with their voices sometimes sounding like the record itself.

The night comes to a musical end with a standing ovation which soon moves into an encore of a few more enjoyable numbers. This left the audience dancing, clapping and singing way after the actors had even left the stage - truly a joyous end to an enjoyable evening.
---
Related Links
The Harder they Come is on tour until 10 July, 2010