Riff Raff by Laurence Fishburne, The Arcola
Published:

Sunday, April 11, 2010 18:09

| Review by:

Sophia A Jackson

|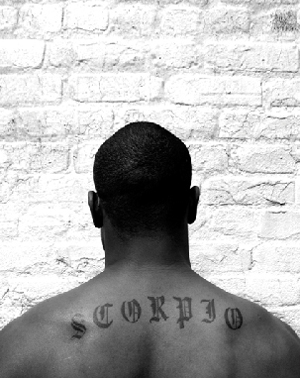 It's All Hallows Eve and we are amidst the drama and tension of life in New York's underworld. Set over one night in a grimy, drugs den with just a few bits of beat down furniture for a set, the Laurence Fishburne penned Riff Raff is a 90 minute three-hander. This UK premiere of the play which was first produced in 1994 at Theatre GEO in Los Angeles was originally directed by and starred actor, playwright, screenwriter and producer, Laurence Fishburne.
In the UK, it stars Karl Collins as Mike '20/20' Leon, Eugene O'Hare as Billy 'Torch' Murphy and Ariyon Bakare as Tony 'The Tiger' Lee – enter '20/20' and 'Torch'.
They are frantic and Torch is bloody having both fled the scene of a crime involving the nephew of a notorious drugs baron they had no business meddling with. As the play unfolds we learn that although they are half brothers they have little in common but a good-for-nothing father who enjoyed sewing his seeds across New York. They are now hiding out and forced into an extreme bonding situation involving revelations of drug abuse and a fear of rats. If that's not enough, Mike's best mate Tony arrives on the scene and he and Billy do not get off to a great start.
The plot thickens, as they size each other up, Mike is torn between the loyalty of both of them, not knowing that all is not what it seems with either of them. Dirty, dark secrets reveal themselves through tension building monologues and you just know that this is not going to have a pretty or happy ending.
Riff Raff by name, Riff Raff by nature – the title of the play is apt for this well crafted production with seasoned actors who portray their easily detestable characters with aplomb. Despite the slow build up, Riff Raff is raw and in your face – you don't want to miss it.