Reginald D Hunter, Arts Depot
Published:

Monday May 10, 2010 4:46 PM

| Review by:

Hannah Cook

|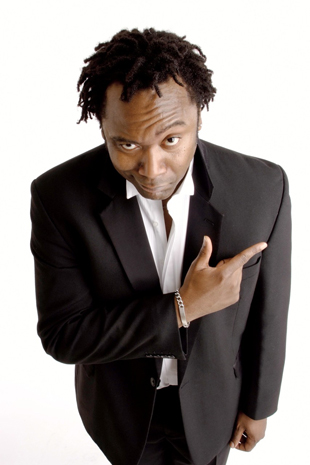 It's a wet and windy Saturday night in Finchley, and after a short opening set from the much maligned, heavy metal comedian Steve Hughes, a simple black and red banner proclaims that Reginald D Hunter is about to take the stage.
The comedian who has made a name for himself in recent years though appearances on the likes of Have I Got News For You, and Mock the Week has drawn out the crowds, and filled the respectably sized Arts Depot significantly more than the pokey Edinburgh Festival venue I first saw him in just a couple of years ago.
While the TV and panel show appearances have played no small part in this shift, Hunter is quick to proclaim that while TV is business, stand up comedy is an art. And indeed, this is a different man standing before us.
What follows is a casually delivered set, running through familiar fodder of relationships, celebrity, and politics. A high point of the night is when Hunter, looking for a Tory in the audience on whom to test his Conservative prejudices, finds a smartly dressed Cameronite named Rupert in the front row – with regular dropping of his now trademark 'C' and 'N' bombs. What is less familiar however, is the openness that runs through the material. Hunter puts himself and his experience front and centre, without shame or sugar coating; this is a man who cares about the connection with his audience.
Hunter has been off the scene for a few months, and is considerably less polished than when last I saw him. Far from losing his craft, however, the level of openness he achieves is the mark of a performer who has developed the confidence not to fear a set of light and shade, that won't produce a laugh a minute response from his audience. Instead, what Hunter produces is a more rich and satisfying performance that may not leave you quoting his lines or rushing out for the DVD, but will stay with you.
Not that his silky Southern drawl has lost any of its appeal – jokes about rape, racism, and anti-Semitism are told with such charm that even a Daily Mail reader would skip a beat before feeling offended, and when he invited the audience to join him and Steve for a drink afterwards, I can't have been the only one making a beeline for the bar.
---
Related links
Reginald D Hunter is on tour until November 2010.