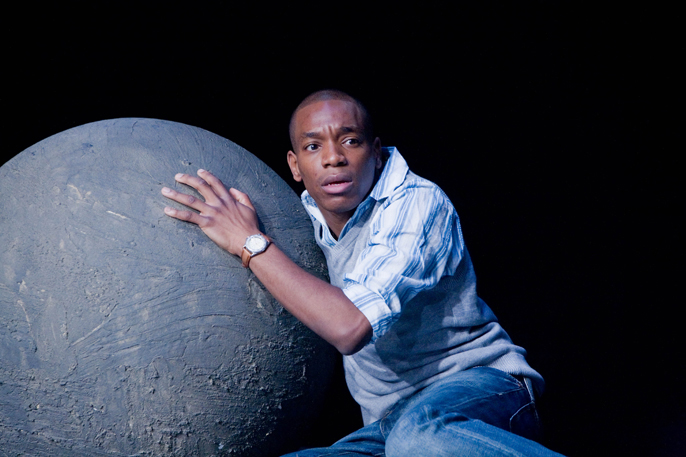 Ali Taylor's distinctive production, Overspill, has been brought to The Soho Theatre this month, following its premier in Bromley, earlier this year. The upbeat, three man show, deals with issues of anti-social behaviour, and the prejudices that affect certain groups within society.
Three ordinary lads from Bromley find themselves being thrown to the grounds swept by dirt, when a bomb explodes, unexpectedly, in their much loved town centre. In a matter of seconds their night is transformed, and their town is no longer recognizable.
The story gets darker and deeper when the young men go on a hunt to find the nameless bomber. Baron discovers that he is no longer one of the lads, when surrounded by white citizens in the aftermath of an explosion. There are feelings of pain, trauma and disbelief entangled in the minds of the youth, which in turn, leads to devastating consequences.
Taylor's young cast put on a gripping performance, as they take it in turns to narrate the story, as well as impersonate other characters. Not only do the audience see the actors' versatility, but also, just how easy it is for young people to get caught up in the UK's growing wave of crime.
---
Related Links
Overspill at the Soho Theatre until 1 November 08