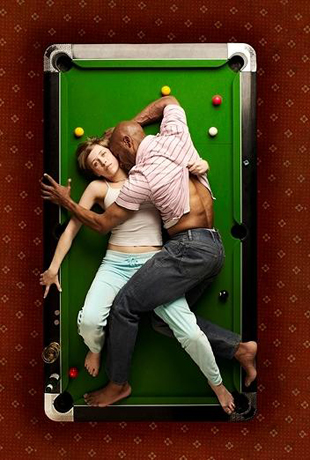 Such is the demand for Frantic Assembly's remake of the Shakespearian classic, Othello, that Jimmy Akinbola ( he plays Othello) described tickets as going like 'crack cakes' on his Facebook group. Tickets have been selling out on most nights due to the rave reviews, a killer music composition and urbanisation of William Shakespeare's tragic love story has made this a popular show.
There's no interval. But the 90 minutes of smooth gyrating dance choreography to the dance tracks and thumping baseline, amongst the setting within a working class Yorkshire pub mean that time just speeds by.
The pool table, slot machine and the pub's moving walls make up the set for this inspiring remake of Shakespeare's tale of the dangerous combination of love, jealousy and gang warfare. Jimmy Akingbola (Othello), Charles Aitken (Iago) and Claire-Louise Cordwell (Desdemona) play their parts with real gusto, highlighting emotions of lust, aggression and undying love in the way I'm sure Shakespeare intended.
The audience, a mixture of young and old alike gave a roaring applause when the production came to its predictable blood-fest end.
Get your tickets, if you can.
---
Related Links
Othello is on at the Lyric Theatre, Hammersmith until 22 November 2008.