Merchants of Bollywood, Peacock Theatre
Published:

Wednesday, May 26, 8:09 AM

| Review by:

Uchenna Izundu

|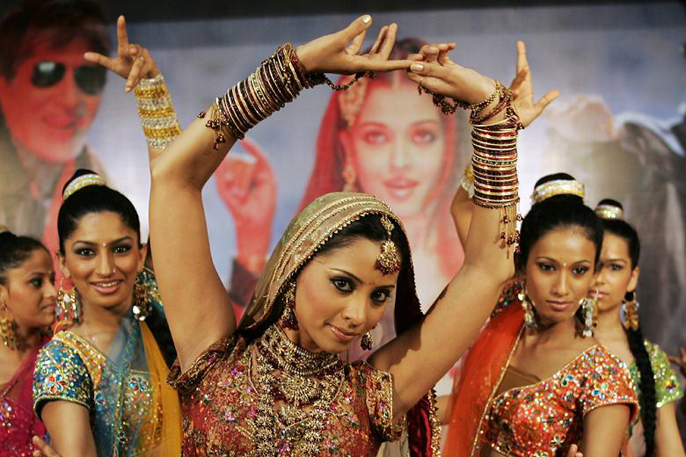 First there was Hollywood, then Bollywood, and now Nollywood. As the second largest film industry in the world producing 800 films a year and selling 15 million tickets each day, its phenomenal success is underpinned by formulaic musical love stories in sumptuous colours and frenzied dance routines.
Loosely based on true life figures who have shaped Bollywood, Hiralalji Merchant and his granddaughter, Vaibhavi Merchant, this extravagant show follows the intertwined stories of Ayesha (Carol Furtado) and her grandfather Shantilal Merchant (Chander Khanna). Each has very different attitudes about making films thus influencing the historical development of the industry. Shantilal believed that cinema could heal wounds in a divided nation whereas Ayesha is excited about the escapism offered to viewers and rebels against performing the kathak dance in the temple of Shiva that he is custodian of. Shantilal is adamant that she continues the temple tradition stoking tension between them and forcing Ayesha to flee to Bombay to choreograph Bollywood films.
The UK is the next biggest market for Bollywood films outside of India. From the outset we are all in on the joke: for example in the opening the narrator tells us that all resemblances to the living and the dead are purely intentional. This is camp humour that is often clichéd and sentimental. The drama is threadbare, the acting weak, and it's unconvincing that Ayesha is abandoning ancient order in a temple filled with glamorous dancers in glittery harem pants, sashaying to a pulsing beat against a digital backdrop of sacred fires.
Using varied props to great effect such as the quartet of jeeps "driving" across the stage, this hot and sweet dance production features 1,200 embellished costumes and 2,500 pieces of blinging Indian jewellery, which will travel the world for several years. The Peacock public on the night I attended enthusiastically clapped to the finale, It's Time to Disco, some even tentatively testing their own moves against the dancers.
Furtado is supported by a powerful set of tireless Bollywood performers who grin regardless zipping from slow and melodic to funky hip hop to popping Michael Jackson. It's an intriguing mixture of influences and as a Nigerian I'm fascinated by the flicking wrists, hopping with fingers splayed like banana bunches, and emphasis on sweeping shapes. For us, it's all about hypnotic waists of mass distraction.
With comical references to Hollywood plots such as Titanic and Slumdog Millionaire being treated in Bollywood style, this show is an entertaining night out with beautiful girls baring belly buttons and boys rippling 12 packs.
---
Related links
Merchants of Bollywood is at The Peacock Theatre until 5 June, 2010.