Fun, fun, fun at Madame Zingara and her Theatre of Dreams
Published:

Thursday, 11 December, 2008 6:09 PM

| Review by:

Sophia Jackson

|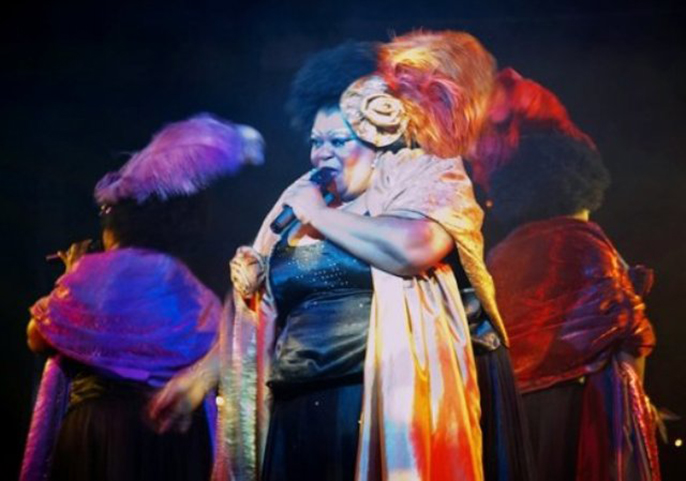 Hailing from Cape Town with influences from the mirror tents which were first built in Belgium in the 1900s, Madame Zingara and her Theatre of Dreams is a fantastical night of entertainment. This fun theatre-dining experience of decadence and indulgence all takes place in a specially erected tent at south-west London's Battersea Power Station. Think sexed up Afrika! Afrika with less of the South African influence and more of a sophisticated 400-seater boudoir, complete with sultry lighting and you'll get the picture. The evening is a little bit of cabaret, mixed in with some cirque, magnificent singing, comedy and a large dose of glitter, glamour and gyrating contortionists to round off this unique night out.
The imaginative food choices match the simmering performances as you devour the just-the-right size, four course meal which includes a mouth-watering steak and chocolate sauce and a rather indulgent three dessert finale. The food is delivered by an attentive team of waiting staff who refuse to be out done by the performers and are dressed in characters ranging from Marie Antoinette to the gorilla, who greets you on arrival. In line with the light-hearted, frivolous theme, be prepared to sing along to some classic but cheesy anthems whilst the performers take a break as you tuck into your meal. On your way out, stop off at the Madame Zingara boutique to get your fix of feather boas, masks and super-long eyelashes just in time for the party season.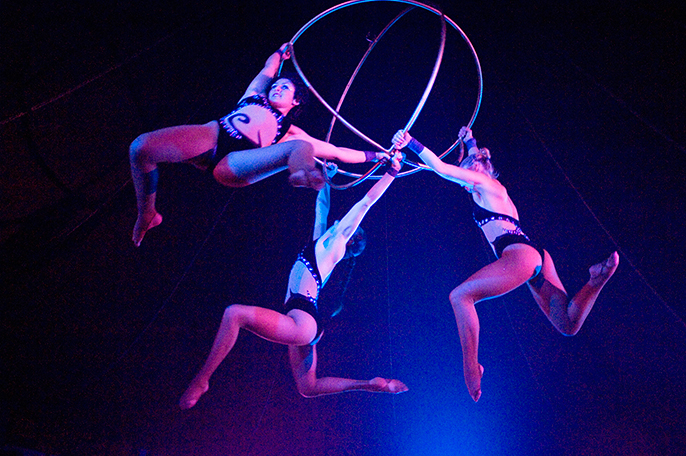 What we indulged in:
A mojito on arrival
A mezze including Jerusalem artichoke, olives, hummus and bread
A rich tomato soup
Wild mushroom ravioli with a creamy truffle sauce and rocket on the side
Steak with chocolate sauce with sweet potato (vegetable or fish option available, too)
Three mini desserts of sticky toffee pudding; tiramisu and crème Brule
Madame Zingara and her Theatre of Dreams is at the Battersea Power Station until March 2009. For more info, visit madamezingara.com. Tickets from £75 - £115 per person and include welcome drinks, a four course dinner and the show. Call the box office on 0844 338 8888.